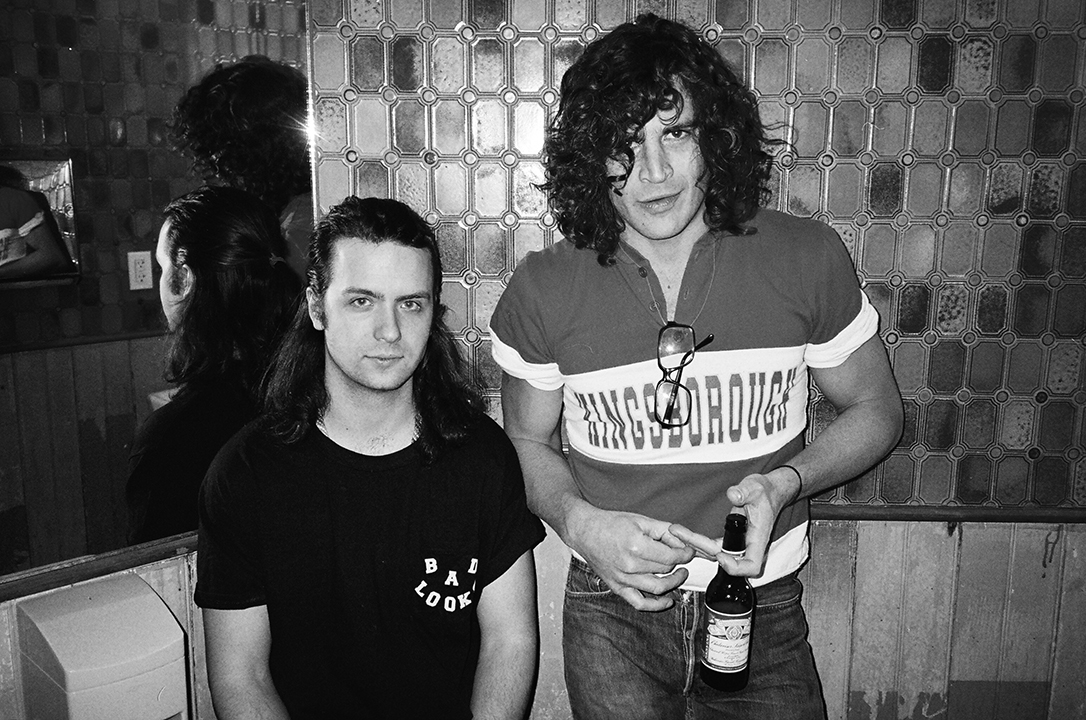 Ben Brock Wilkes & Lou Nutting of the Brooklyn-based band Winstons
WHY NEW YORK CITY?
We both came here because women we love live here.
THE CITY NEVER SLEEPS...WHAT TIME DID YOU GET TO BED LAST NIGHT?
3am. Ben waited on Dan Deacon. Luke ate doughnuts in his long-johns.
PLAY HOST FOR US... WHERE WOULD YOU TAKE US FOR
COFFEE - Mr. Coffee
DINNER - Greenpoint Fish & Lobster Co. for lunch on Tuesdays and Fridays...and peanuts at Skinny Dennis
COCKTAILS - Anywhere with Budweiser and Jack Daniels, nearby
PARTYING - Baby's All Right on a weeknight
WHO ARE YOU LISTENING TO RIGHT NOW?
Clear Plastic Masks, Twin Peaks, Otis Redding, Gram Parsons; Nina Simone covering Bob Dylan; Lately-dead Joe Cocker; Rehearsal from yesterday.
ANY CREATIVES YOU WANT TO COLLABORATE WITH?
Performance artist Marina Abramovic...or Jon Spencer.
Catch more of the Winstons on their youTube page here
DO YOU HAVE A MUSE?
GG Allin and Mother Teresa
DREAM DINNER PARTY -- WHICH 7 GUESTS WOULD YOU INVITE?
Hunter Thompson, Aldous Huxley, Blondie, Shiloh Jolie-Pitt, Jon Wilmot, the 2nd Earl of Rochester, Jessica Rabbit, and Bob Dylan (with Iggy Pop as a plus-one).
WHERE DO YOU SHOP?
Urban Jungle on Knickerbocker Avenue for our furs...and Baby's coat-check for basics.
MOTTO YOU LIVE BY?
Why Not?
WHAT ARE YOU WORKING ON NOW AND WHERE CAN WE SEE IT?
Playing shows in Brooklyn and Manhattan. Always have new songs in the mill. Gonna shoot a video next week to probably come out in April. For now, catch us on youTube and at actual, really-there shows. Tour in the summer. Record in the fall.
WOULD YOU RATHER
CINDY CRAWFORD or KATE MOSS
MORNING OR NIGHT
UPTOWN OR DOWNTOWN
CINDY, NIGHT, BROOKLYN