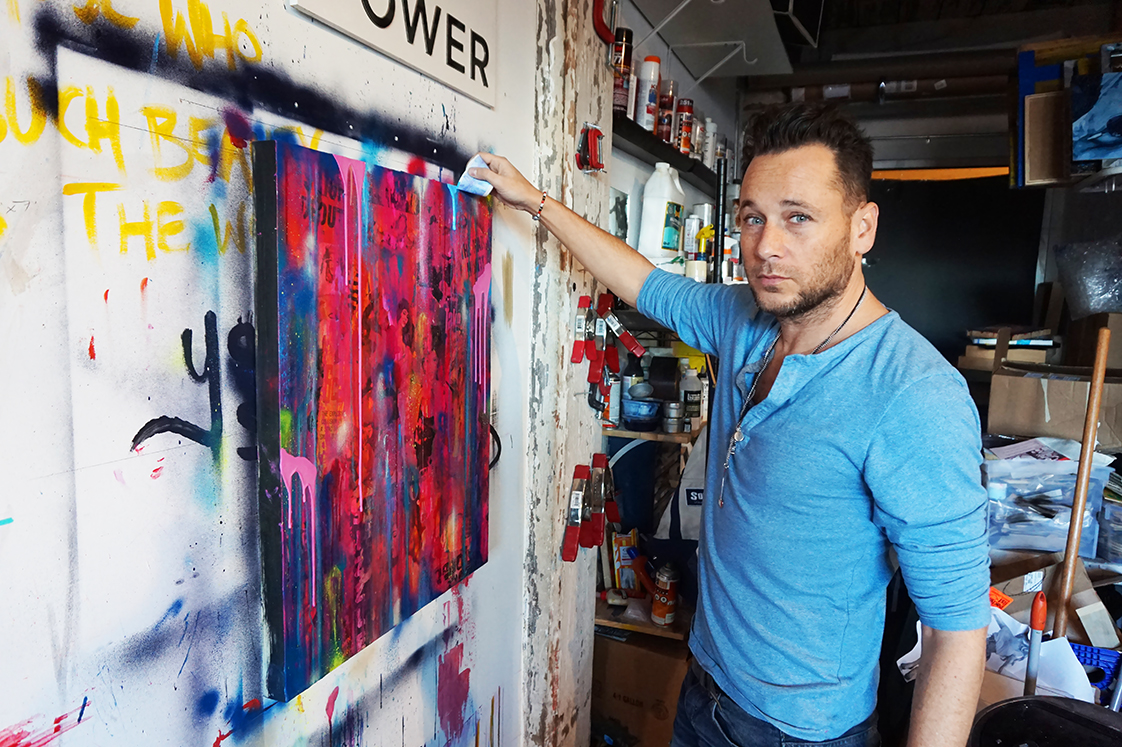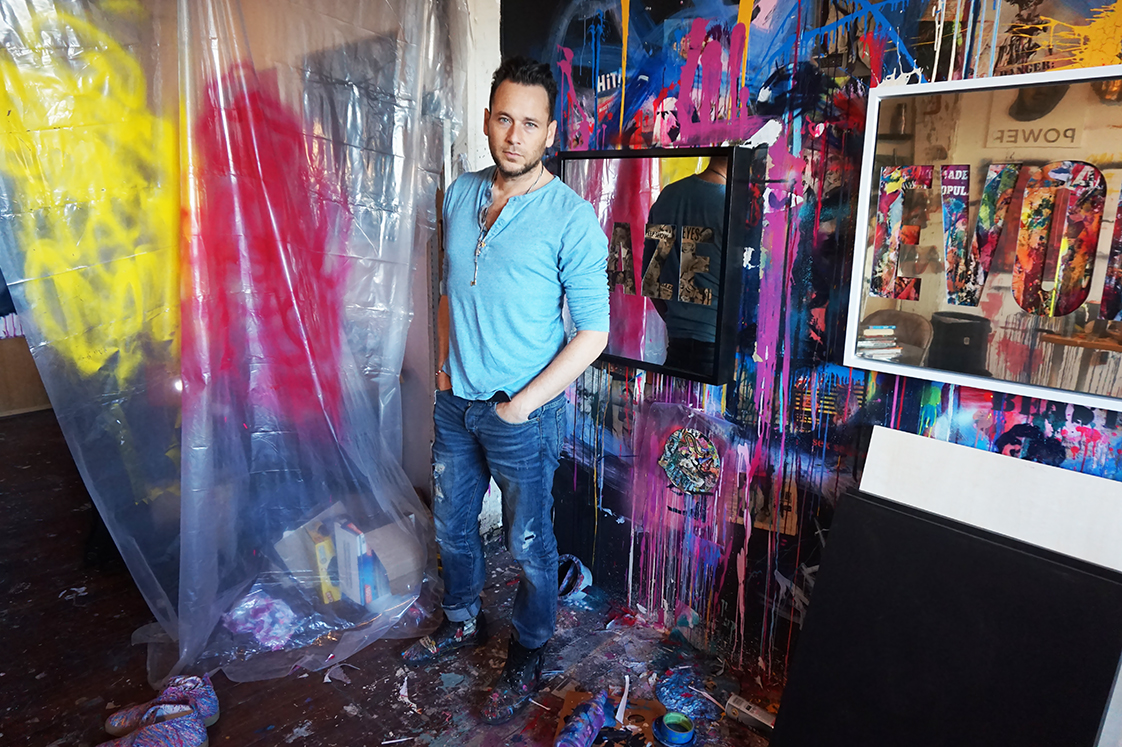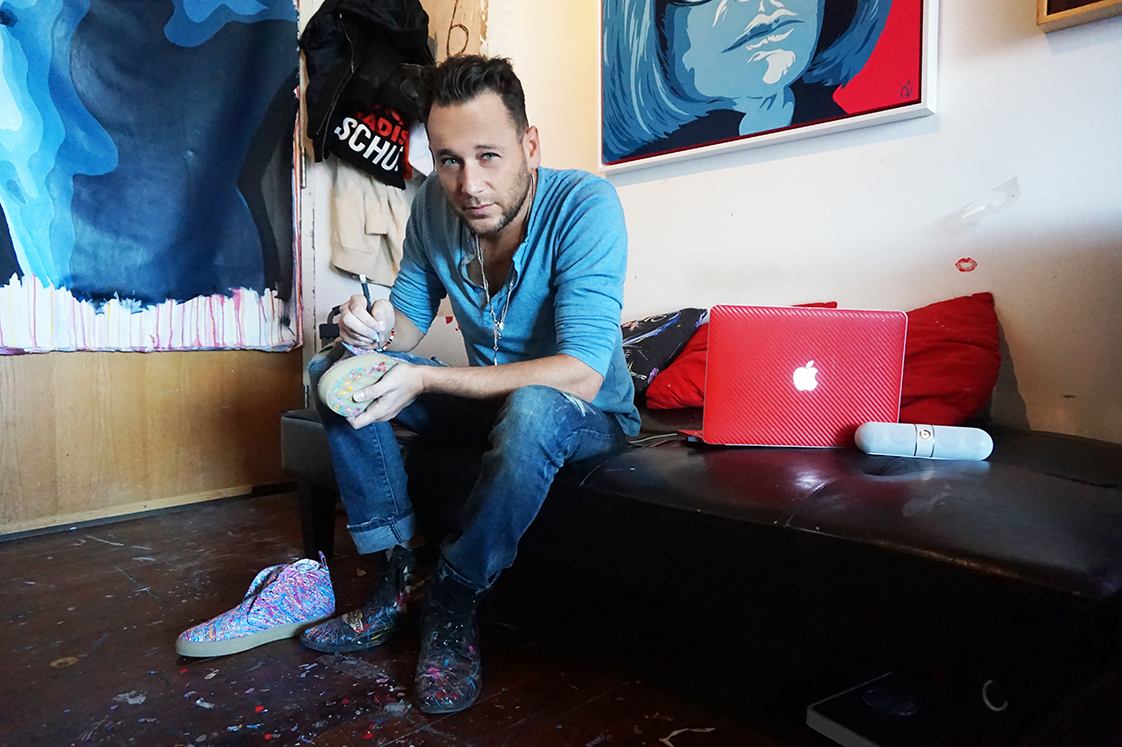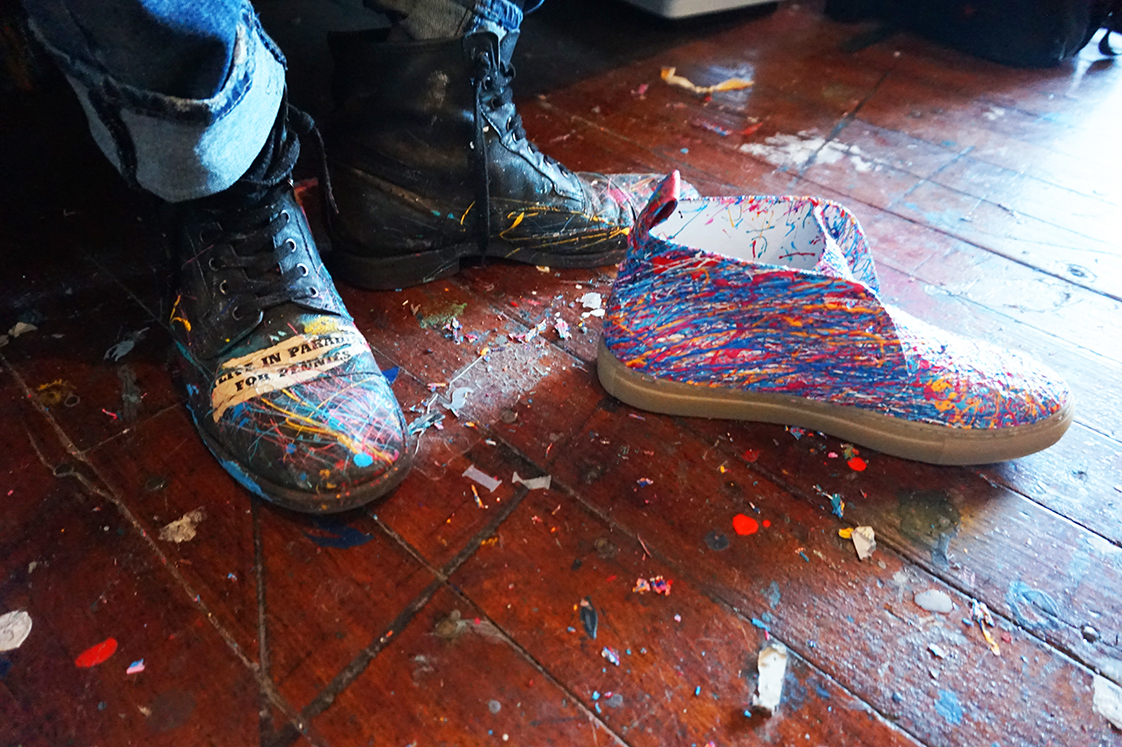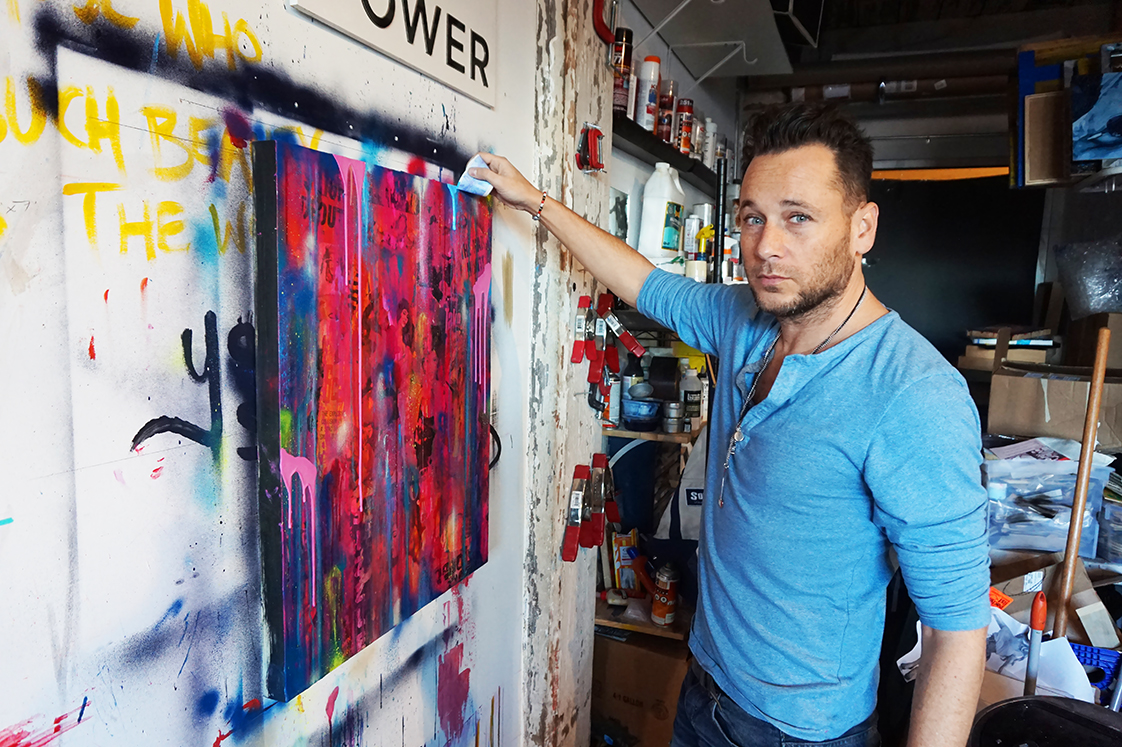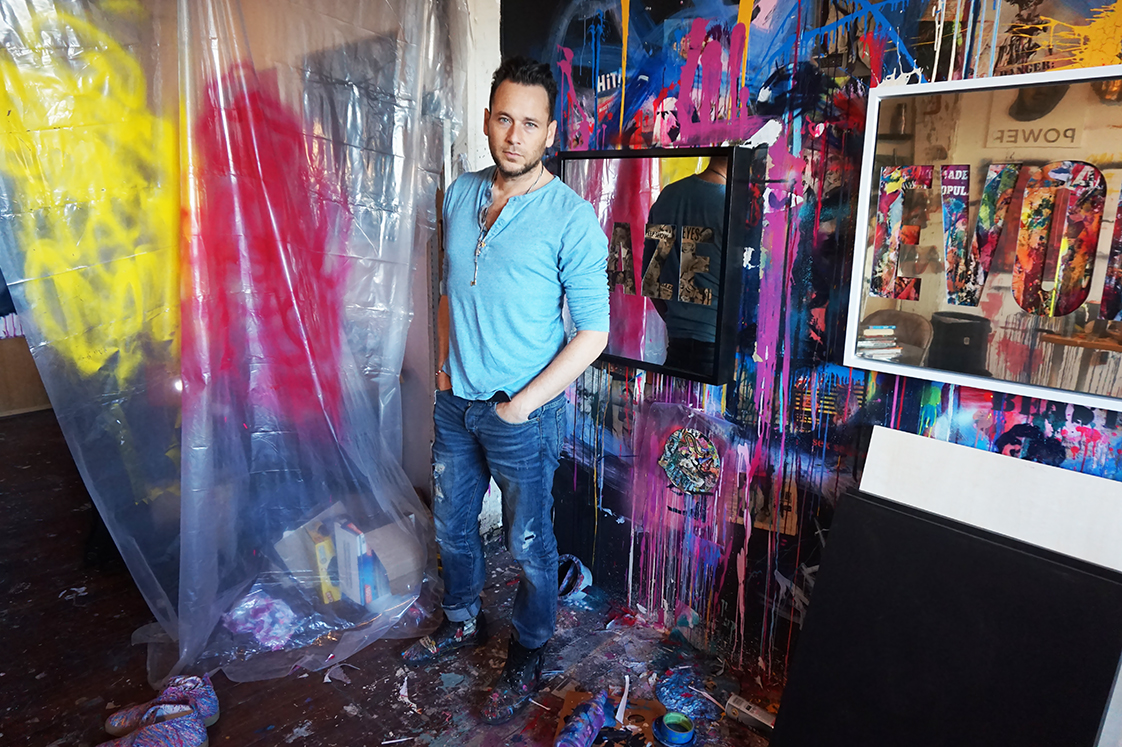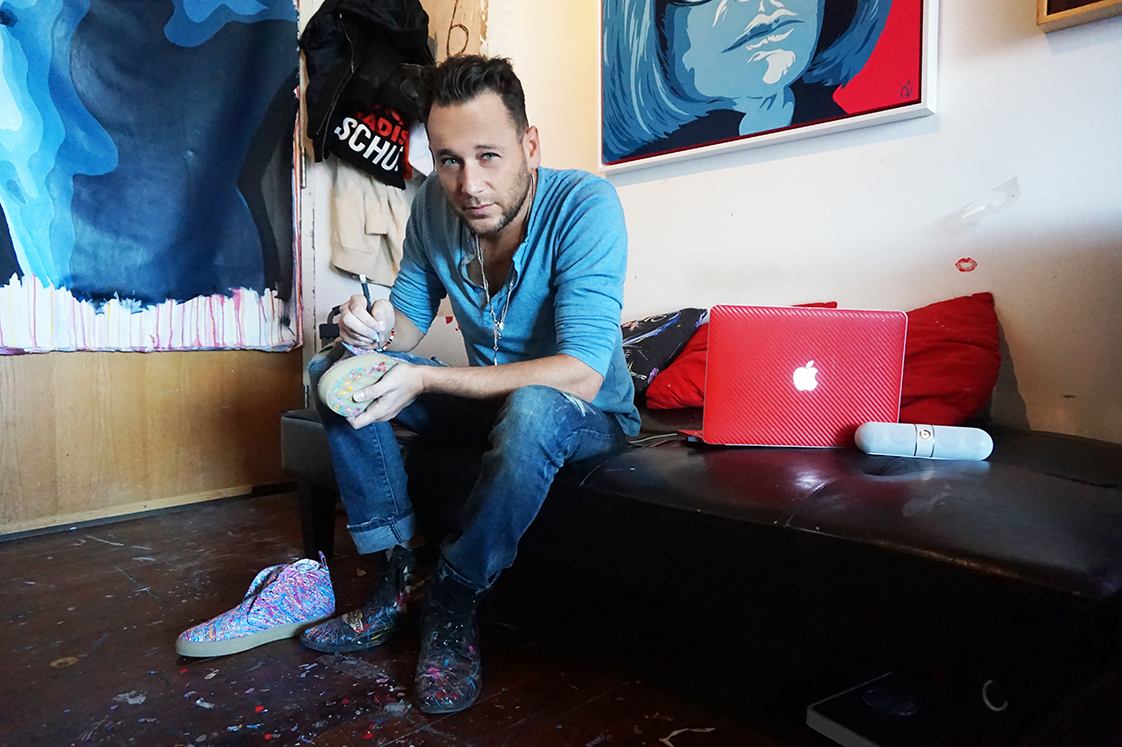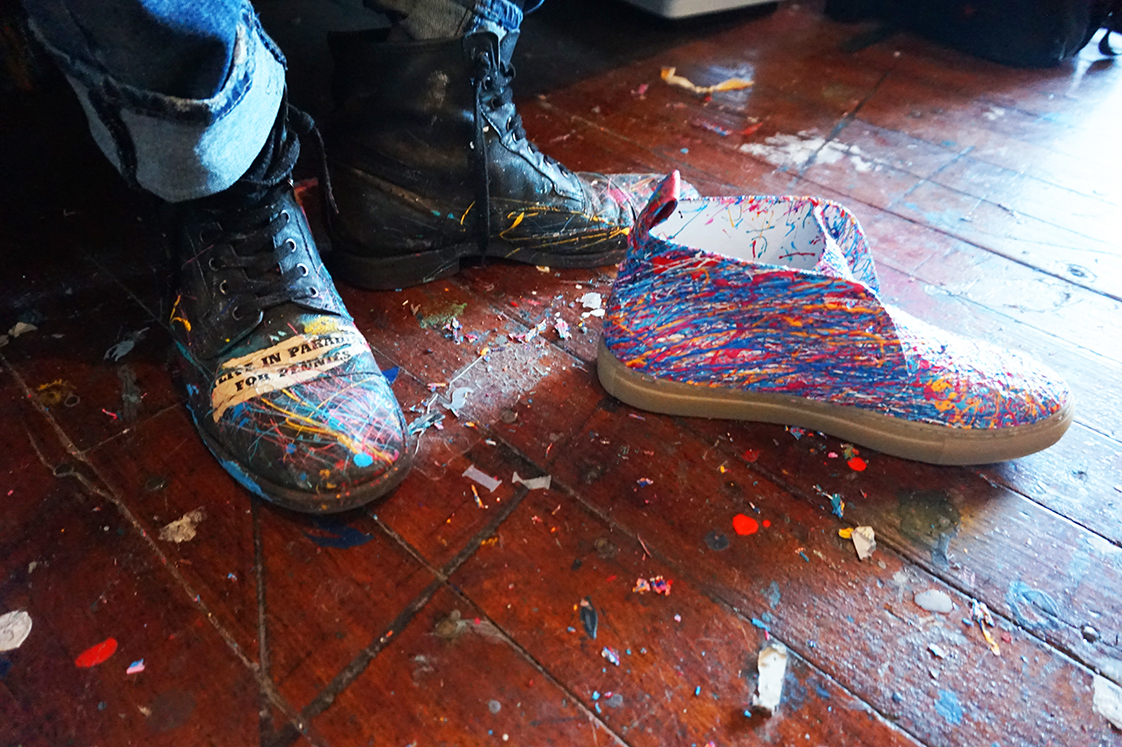 Photos by Christina Mannino
I first got to know modern pop artist Jeremy Penn by odd coincidence. While catching up with a girlfriend at Whynot Coffee, a glittering painting caught my eye and I had to snap a pic! Who was the artist behind this sultry pop portrait of Kate Moss? I wondered, soon learning that Penn was not only the hottest emerging artist in iconography but also my friend's newest client. Taking advantage of this connection, I soon became good friends with the Williamsburg-based painter (my neighbor!) -- after all, we shared a similar aesthetic of vibrant colors and a love of 60s beauties. Over the past couple of years I've seen Penn burst into the art scene with unstoppable energy, and I am so excited to share more about his NYC life as he prepares for Art Basel and his new residency at the Loews Hotel Miami Beach. Get the full scoop in his Cult Chat below>> .
WHY NEW YORK CITY?
I grew up here. It is in my blood and part of the narrative of my work.
THE CITY NEVER SLEEPS...WHAT TIME DID YOU GET TO BED LAST NIGHT?
11:30 pm. I was reading a book about Picasso and Gertrude Stein. Not very exciting.
PLAY HOST FOR US... WHERE WOULD YOU TAKE US FOR
COFFEE - Whynot Coffee (check out my paintings there). The coffee is even better than the art.
DINNER - Carbone on Thompson Street
COCKTAILS - the roofdeck at the Viceroy (weather permitting)
PARTYING - anywhere DJ Manneeni is spinning at
WHO ARE YOU LISTENING TO RIGHT NOW?
This new band called Country Club (listen here)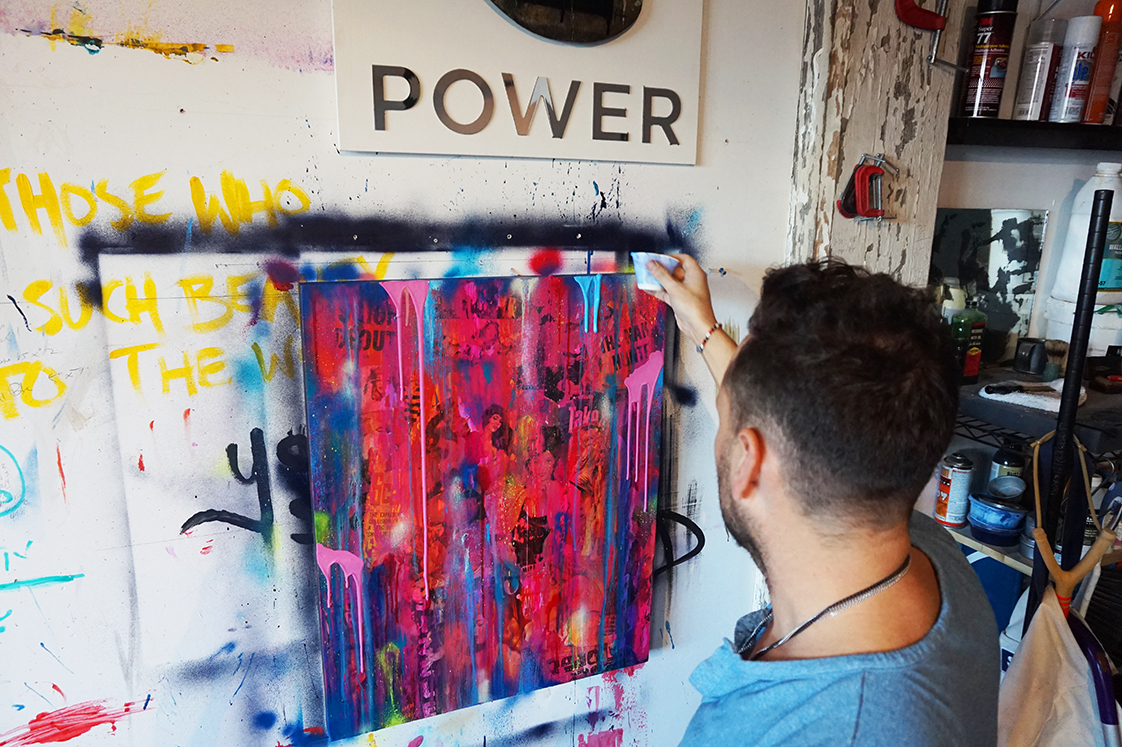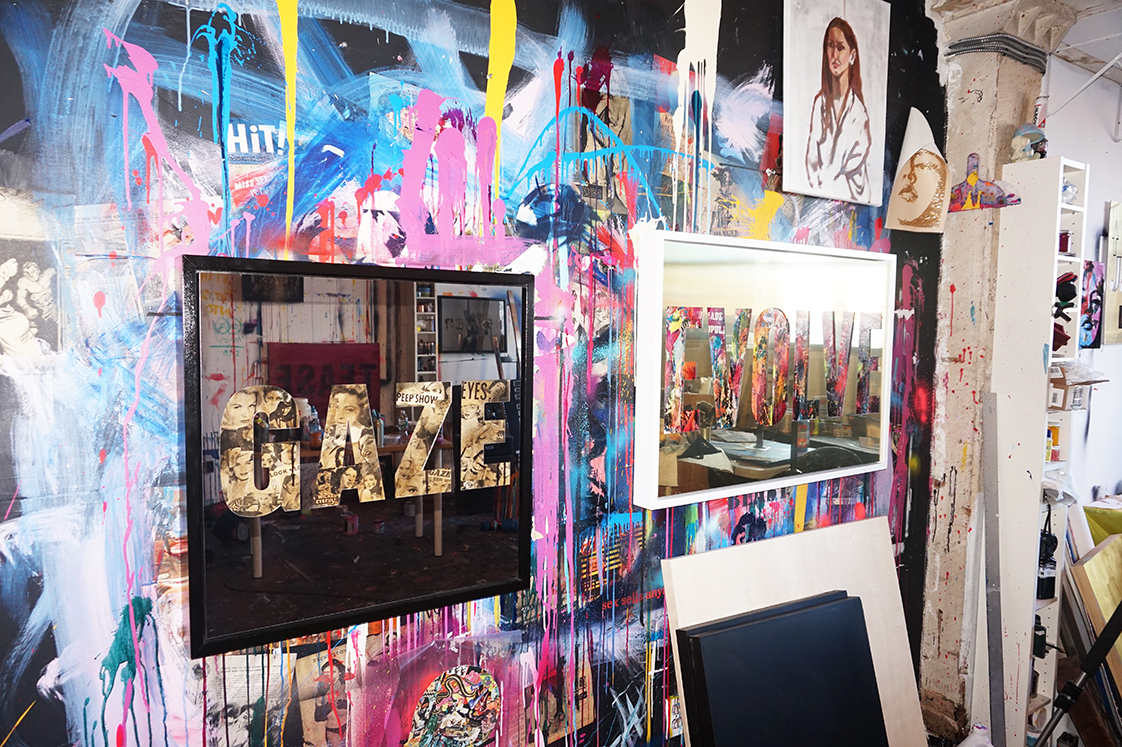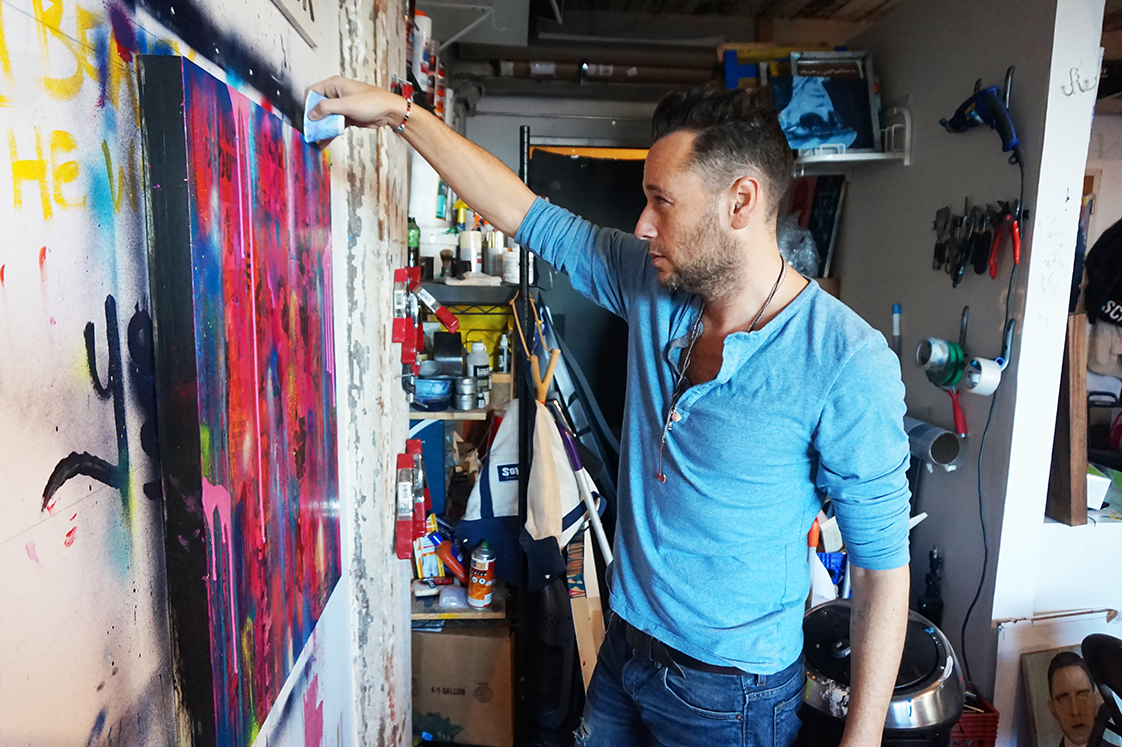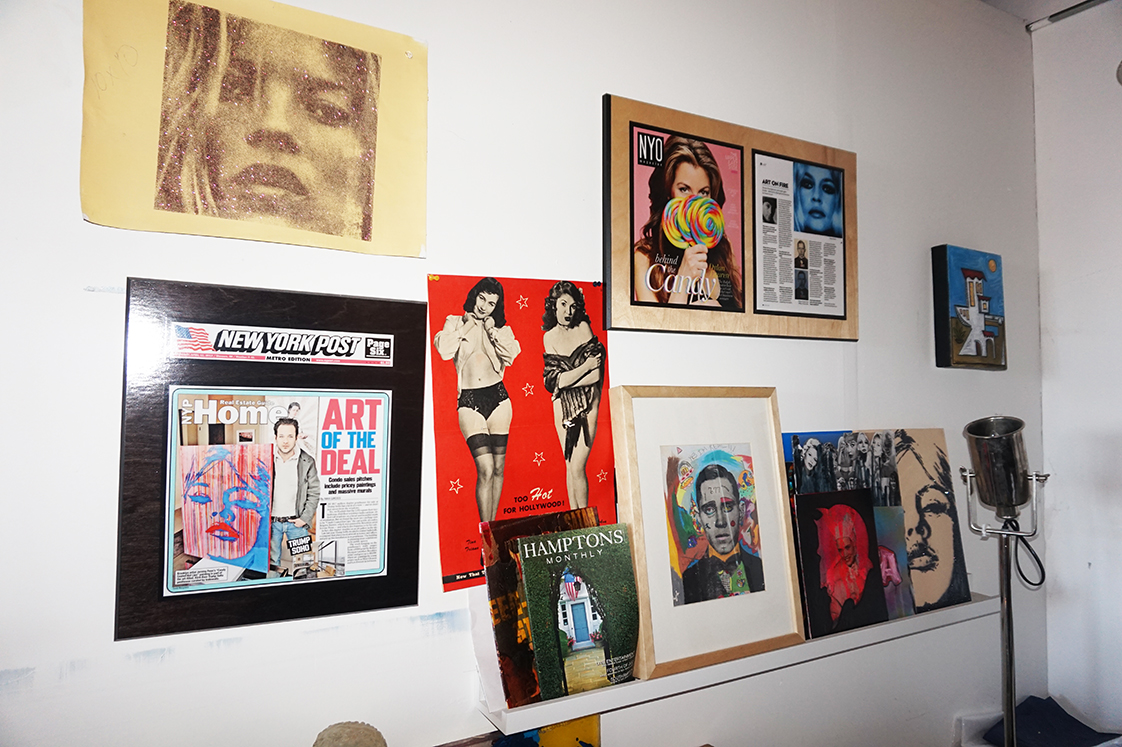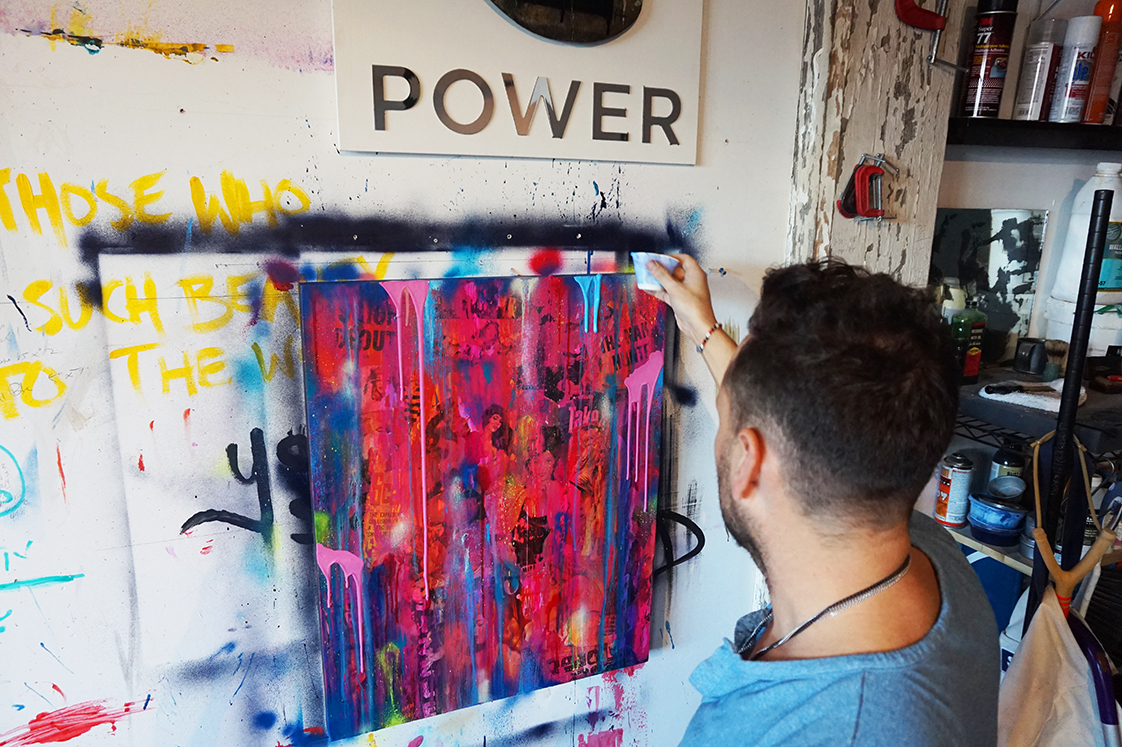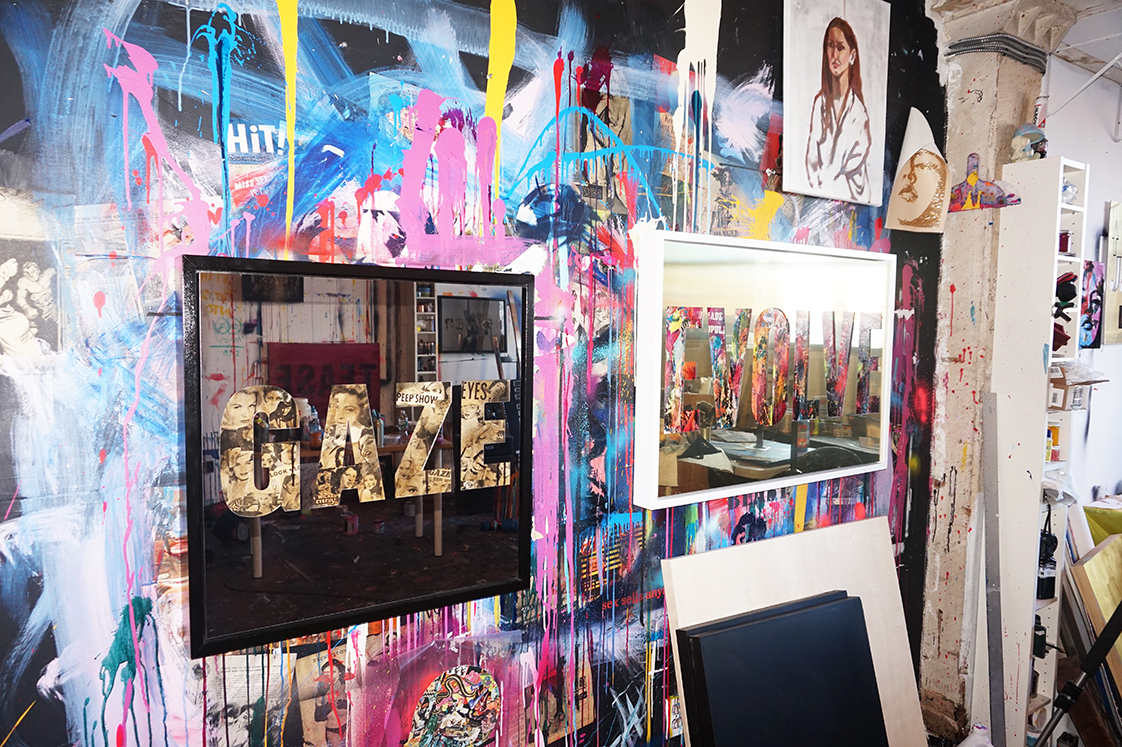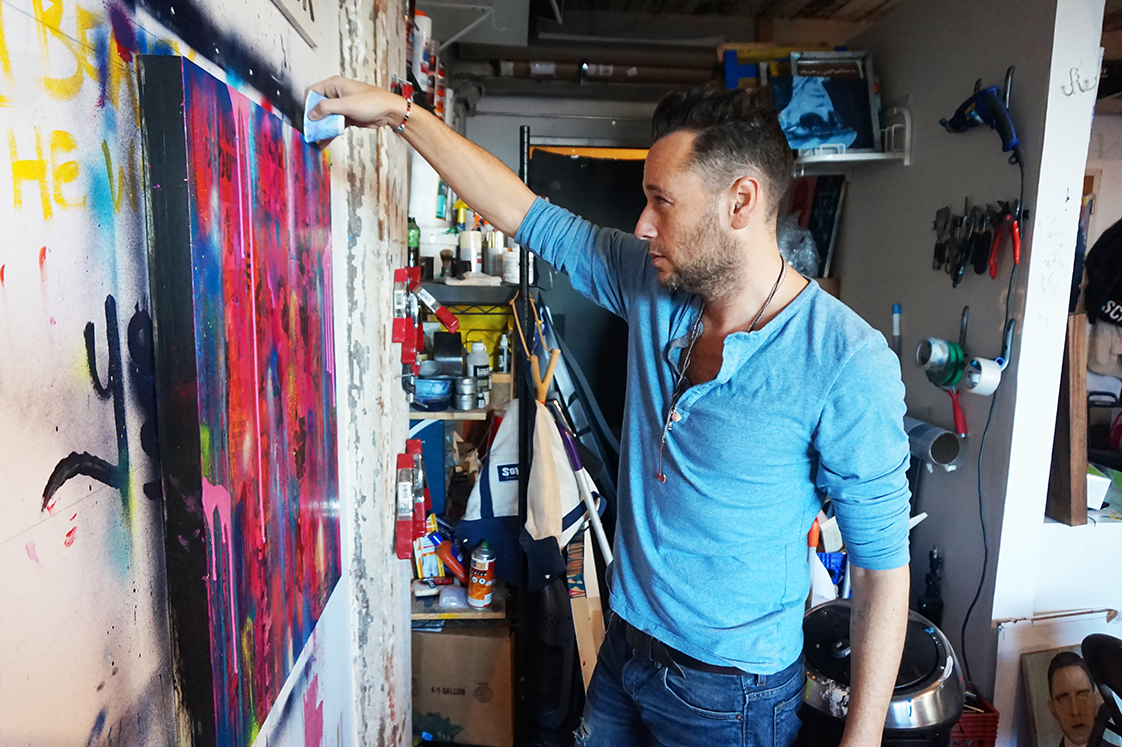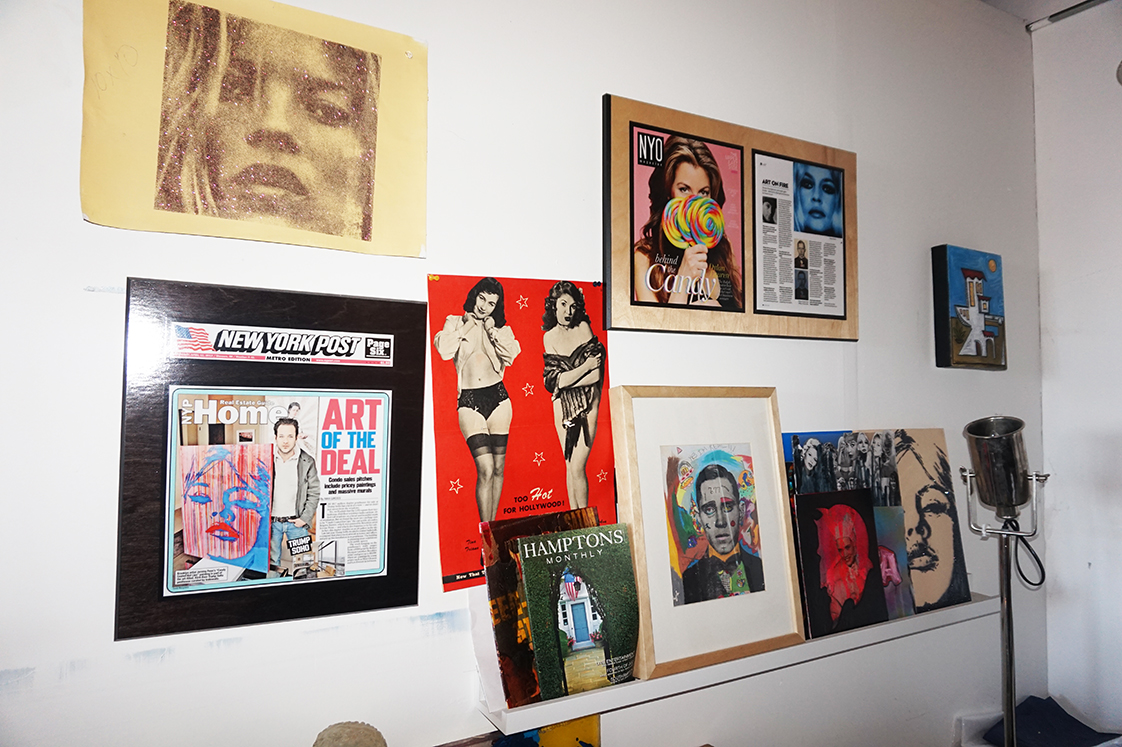 ANY CREATIVES YOU WANT TO COLLABORATE WITH?
Easy, Diane Von Furstenberg.
DREAM DINNER PARTY -- WHICH 7 GUESTS WOULD YOU INVITE?
Sylvia Plath, Eleanor Roosevelt, Hunter S. Thompson, Sigmund Freud, Jonas Salk, Serge Gainsbourg, & David Blaine
WHAT'S YOUR SIGNATURE LOOK?
I am a blue jeans and white t-shirt kind of guy. I always have been.
FAVORITE SPOT?
Guerra Paints, a secret for us "professionals".
DO YOU HAVE A MUSE?
1950s/1960s Parisian culture is a period I feel most connected to and inspired by. You can tell by my muses and painting subjects like Brigitte Bardot, Jane Birkin, and Catherine Deneuve.
NYC FOREVER?
If I know anything, it is that I will never leave New York City.
MOTTO YOU LIVE BY?
"Only those who risk going to far can possibly find out how far one will go" -- T.S. Elliot
WHAT ARE YOU WORKING ON AND WHERE CAN WE SEE IT?
I will be the first artist in residence at the Loews Hotel Miami Beach, which launches during Art Basel. In addition, I will be showcasing work at the X-Contemporary Art Fair and will have some pieces at Gallery Ca' d'Oro in Wynwood.
WOULD YOU RATHER
CINDY CRAWFORD or KATE MOSS
Since I don't have Cindy tattooed on my arm, I have to choose Kate.
MORNING OR NIGHT
Morning
UPTOWN OR DOWNTOWN
Downtown
WEBSITE: www.jeremypenn.com
INSTAGRAM: @jeremypenn
TWITTER: @jeremypenn