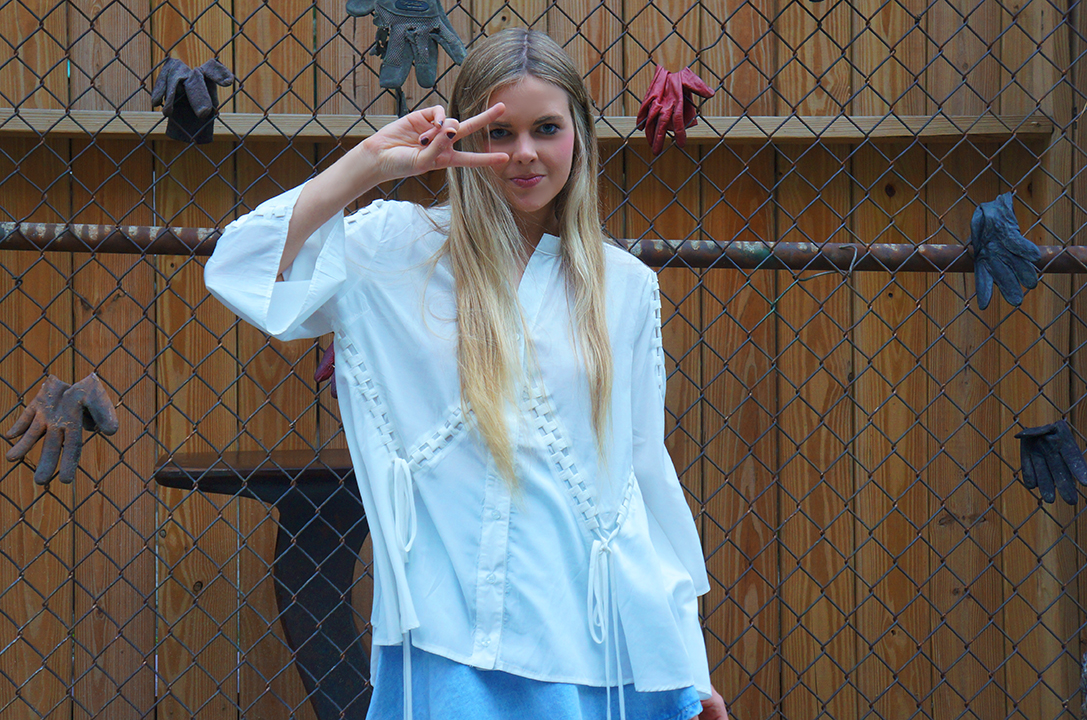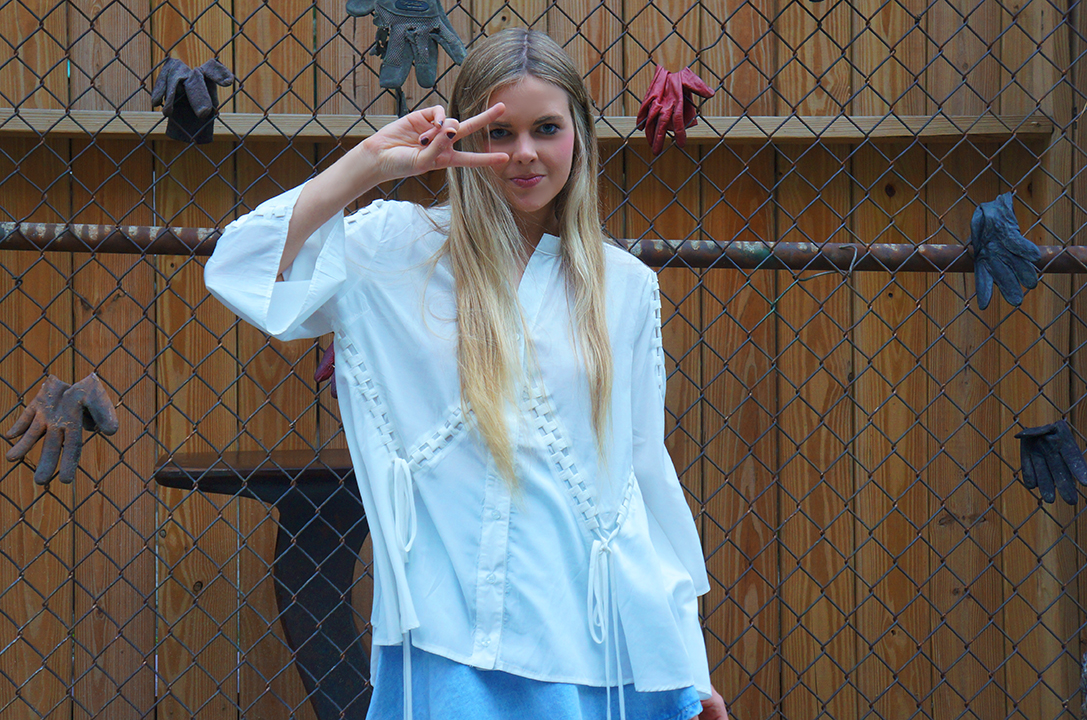 Photos by Danielle Tiu
Two fashion weeks ago, Lindsay and I connected over a shared love of each other's outfits at our friend Heidi Gardner's jewelry presentation. I wasn't surprised to find that this stylish babe, at the time still a student at FIT, had a fashion blog and instantly became one of her many followers! Now out of school, I was so excited to sit down and hear about the big moves she's already making in the NYC fashionsphere! Get to know more about Lindsay and her NYC life in here CULT Chat below>>
WHY NEW YORK CITY?
Growing up in New Jersey, I always visited the city often and fell in love with it's ceaseless liveliness and intriguing insanity immediately. When applying to college, I knew the city was where I wanted to be, and here I have been ever since!
THE CITY NEVER SLEEPS...WHAT TIME DID YOU GET TO BED LAST NIGHT?
Around 12:30. I went to dinner with some of my best friends in Soho for a sushi date. Can you say tuna tataki?
PLAY HOST FOR US... WHERE WOULD YOU TAKE US FOR
COFFEE - I prefer tea! I'm kind of obsessed with Blueberry Bliss form Teavana.
DINNER - ABC Kitchen is my fav spot, but I also love any seafood.
COCKTAILS - Le Bain! My go-to drink is simple- tequila, soda and a hint of lime.
PARTYING - Anywhere where the music is good! I love to dance and be free.
WHO ARE YOU LISTENING TO RIGHT NOW?
My playlist is an eclectic mix of different artists, but right now I am obsessed with XX remixes.and Jamie XX.
Images from Lindsay's instagram account
FAVORITE PROJECT SO FAR?
Hard to choose, I treat every project as if it is my favorite and put my all into it. It was definitely exciting working with Coach this spring though. Exciting to see how far their creative direction has come over the years and to be featured on their instagram.
ANY CREATIVES YOU WANT TO COLLABORATE WITH?
Hmmm hard decision! But I would love to collaborate with Leandra Medine from Man Repeller. I love her humor and attitude towards fashion!
Janelle Chaplin, Roxie Darling, Marcus Morris, Ashely Owens (grandpastyle), Matthew Pandolfe, and the list goes on and on. :)
DREAM DINNER PARTY -- WHICH 7 GUESTS WOULD YOU INVITE?
Mary Kate & Ashley Olsen, Michael Jackson, Laura Brown, Cara Delevingne, Derek Blasberg, Nicole Richie. I like fun people and unpredictable situations.
WHERE DO YOU SHOP / WHAT'S YOUR SIGNATURE LOOK?
Do you have a signature look? I honestly do a lot of online shopping from random websites. I like to find statement pieces that nobody else has and pay close attention to detail and fit. My go-to outfit is most likely of a darker shade, consisting of an A-line skirt and oversize T-shirt paired with my knee-high combat boots and Ray-Ban Lennon sunglasses. I have to edge up my young look but don't like to forfeit all femininity. I like to think of it as " Yes, I'm sweet and I'll give you directions, but tell me to smile and I'll give you a death stare."
DO YOU HAVE A MUSE?
I am obsessed with the 60's & 70's. Twiggy is definitely one of my many muses alongside more modern muses including Kate Moss and Cai Russo. If I could become anyone of them I would in a heartbeat.
FAVORITE SPOT IN THE CITY?
Soho. It's energy, aura and opulence is everything you think New York City should be.
NYC FOREVER?
If you left where would you go? I wouldn't say forever but at least for right now. I would love to live overseas in Europe at some point in my life., but who knows! Life is unpredictable and I will see where it takes me day by day.
MOTTO YOU LIVE BY?
Everything happens for a reason.
You can't dwell on the past and live with regrets becasue it will only hold you back. Take evey day one step at a time and you will be surprised in the end that everything worked out better than you ever imagined.
WHAT ARE YOU WORKING ON NOW AND WHERE CAN WE SEE IT?
Right now I am working with a lot of emerging designers and their designs. coming from a design background, I have a soft spot in my heart for young designers. There is so much talent out there!
WOULD YOU RATHER
CINDY CRAWFORD or KATE MOSS
MORNING OR NIGHT
UPTOWN OR DOWNTOWN
Kate, Night, Downtown
WEBSITE: www.fashiondeerstalker.com
INSTAGRAM: @lindsayreednyc
TWITTER: @lindsayreednyc