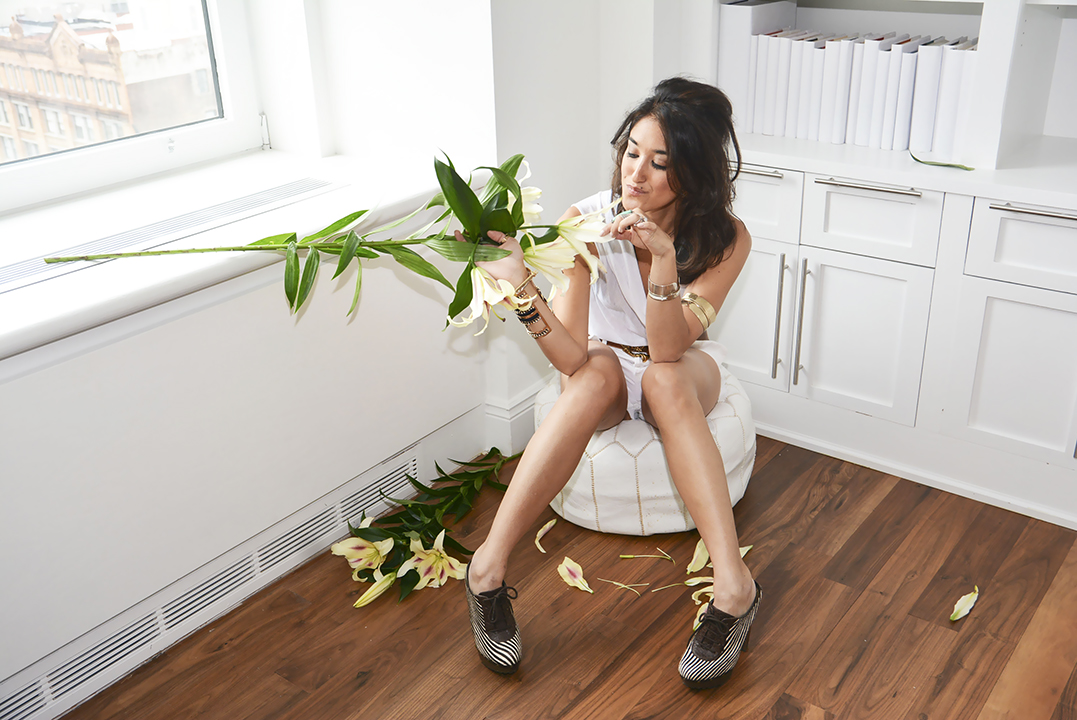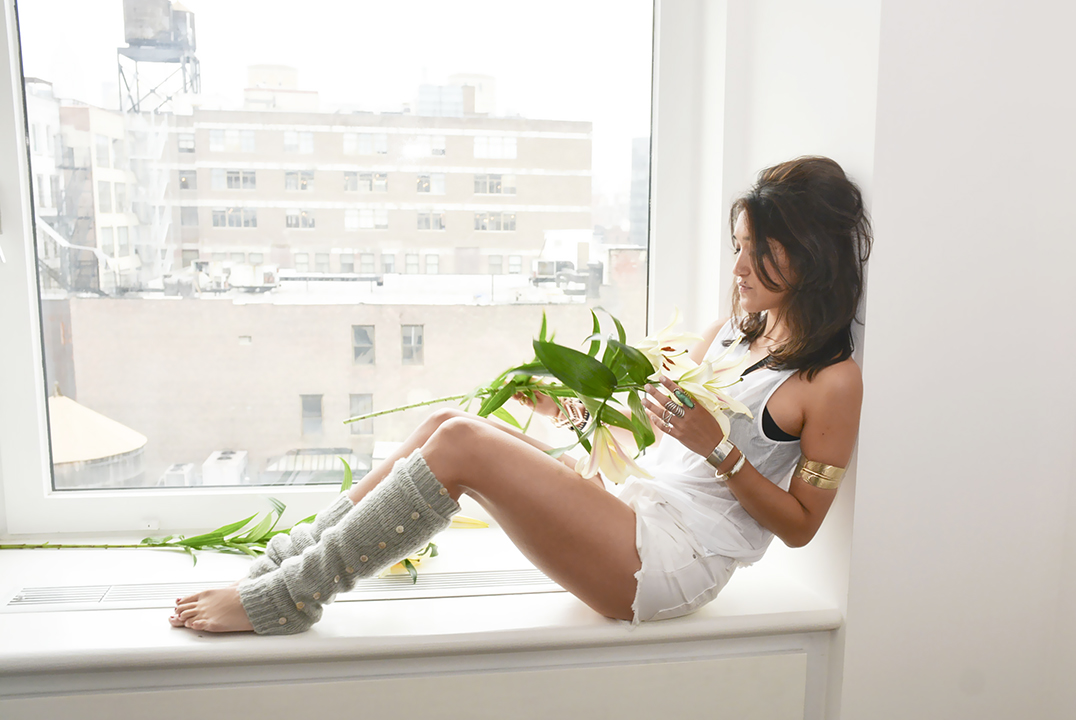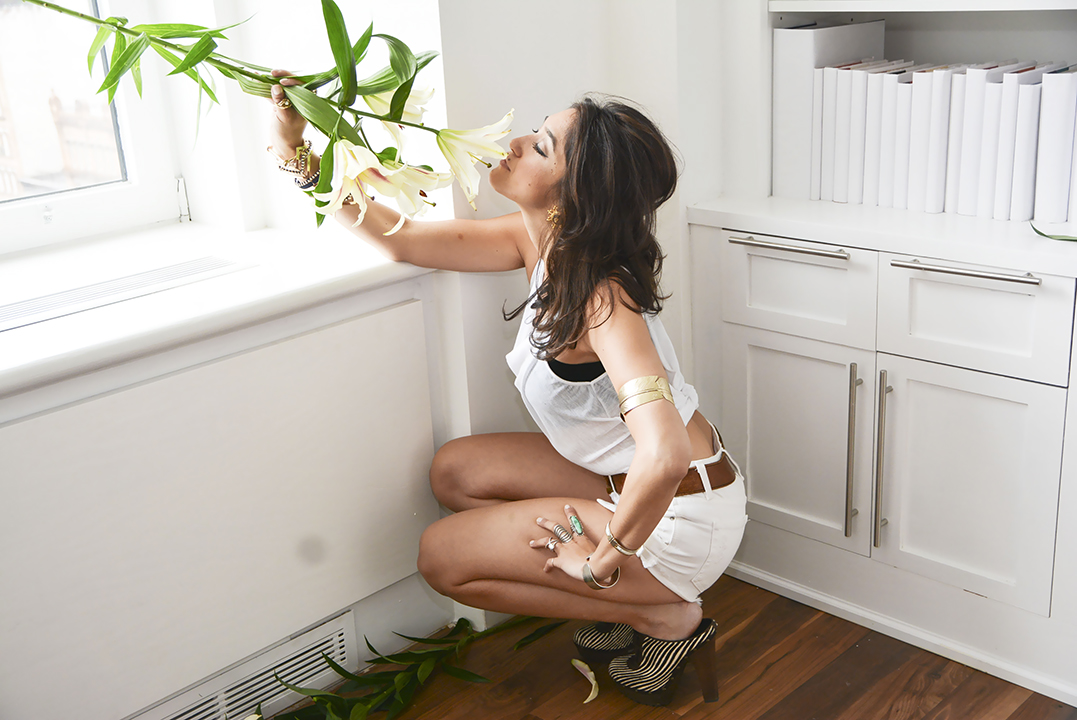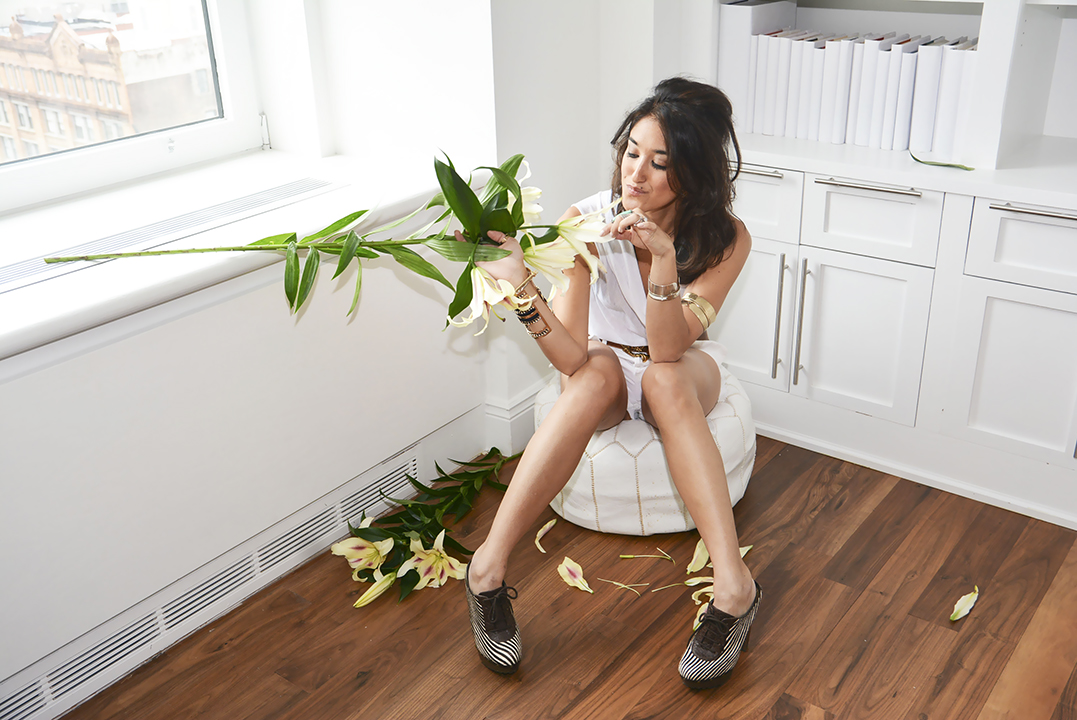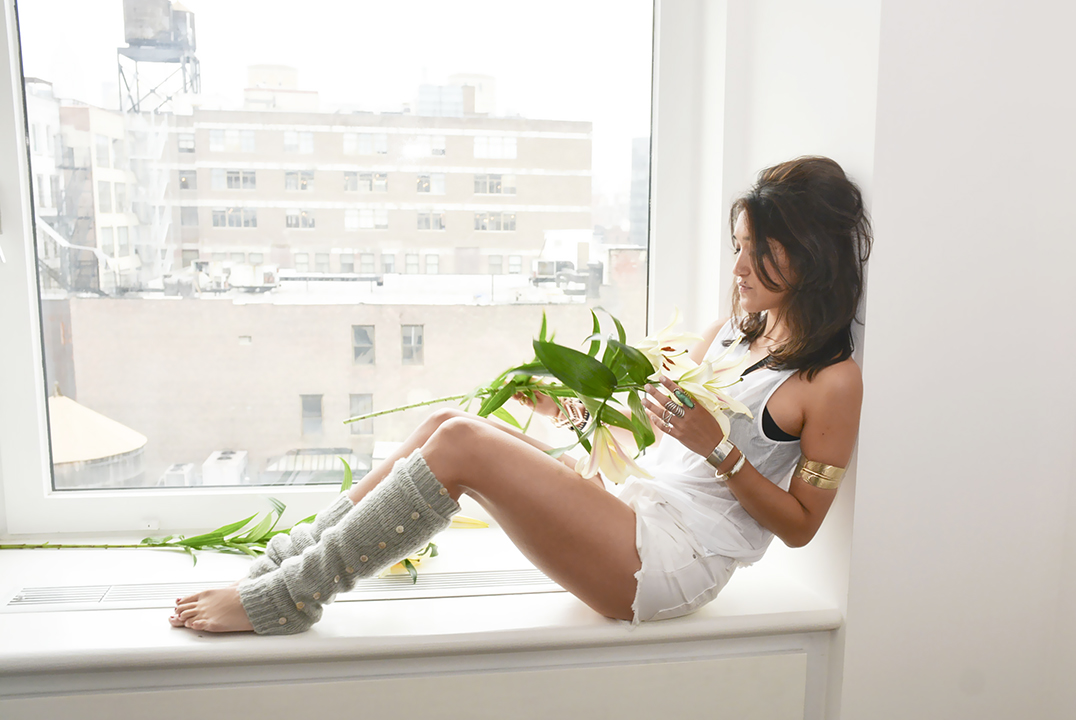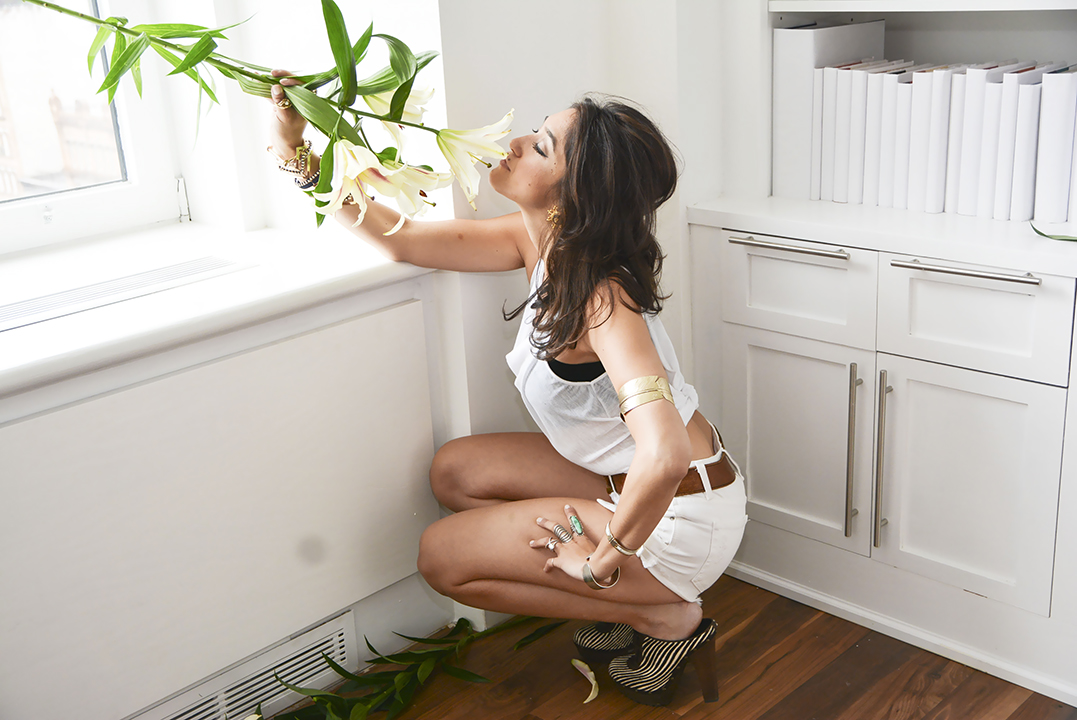 Photos by James Nova in Greenwich Village; See more of Meredith in her style story here
I first noticed Meredith and her amazing flowers-meet-fashion illustrations (#someflowergirls) on instagram and soon found out we roll in the same circle of friends! NYC truly is a small, small world. With a growing social media following and commissioned projects for top luxury brands (a la Soho House and Godiva), this NYC artist is truly on the rise. In addition to her illustrations, the Columbia University triple-grad is also a brilliant Interior Designer (or shall I say, "space curator"). Get to know more about Meredith and her NYC life in our CULT Chat below >>
WHY NEW YORK CITY?
Going to college in NYC was pretty much a no-brainer! Arts, culture, 2 am pizza - what more could an 18 year old want (errr or a 29 year old...)
THE CITY NEVER SLEEPS...WHAT TIME DID YOU GET TO BED LAST NIGHT?
I think I was in bed by 11:30 reading the New Yorker... #partyanimal
PLAY HOST FOR US... WHERE WOULD YOU TAKE US FOR
COFFEE - OST cafe on E. 12th street has the best nutella cookies and always brews a perfect cup
DINNER - Dinner at the bar at Babbo; delicious pasta, better eavesdropping...a NYC institution for a reason
COCKTAILS - Seamstress NYC! Not only do they make expert cocktails, but people can get tipsy enough to buy my artwork displayed on the walls ;p
PARTYING - Congee Village karaoke room. Keep the Abba and egg rolls coming s'il vous plait.
FAVORITE PLACE IN NYC?
The National Arts Club because I can glean life lessons from ninety year old women who give zero f's.
WHO ARE YOU LISTENING TO RIGHT NOW?
Iggy Pop. I was born a couple decades too late.
FAVORITE PROJECT SO FAR?
Going to Coachella with SoHo House was so much fun and such a creative environment.
ANY CREATIVES YOU WANT TO COLLABORATE WITH?
Marc Fornes/THEVERYMANY, a digital fabrication lab truly creating a new dialogue between architecture and art. Exciting stuff.
DREAM DINNER PARTY -- WHICH 7 GUESTS WOULD YOU INVITE?
Jimmy Page, Le Corbusier, Ernest Hemingway, Simone de Beauvoir, W.H. Auden, Thomas Jefferson, Cleopatra.
WHERE DO YOU SHOP / What's your SIGNATURE LOOK?
My mother has hung on to some great pieces from her 1970s days living in the Village with my dad. A scalloped suede skirt, tooled leather handbag and a madras summer dress with buttons down the back are some of my faves!
DO YOU HAVE A MUSE?
Janis Joplin was so gritty and original.
ARE YOU A REGULAR AT ANY SPOT IN THE CITY?
My secret Chinese massage parlor in the village. My fiance and I go once a week. We got engaged there. Seriously.
NYC FOREVER?
I am actually moving to Sydney in a week with my man! It's not forever, but it's an adventure we are super excited for.
MOTTO YOU LIVE BY?
"I'd rather regret the things I've done than regret the things I haven't done." -- Lucille Ball
WHAT ARE YOU WORKING ON NOW AND WHERE CAN WE SEE IT?
An illustration for a water filtration company that will go out in their deliveries this fall!
WOULD YOU RATHER
CINDY CRAWFORD or KATE MOSS
MORNING OR NIGHT
UPTOWN OR DOWNTOWN
Kate, Night, Downtown to play, Uptown to rest
INSTAGRAM: @moomooi
WEBSITE: www.meredithwing.com