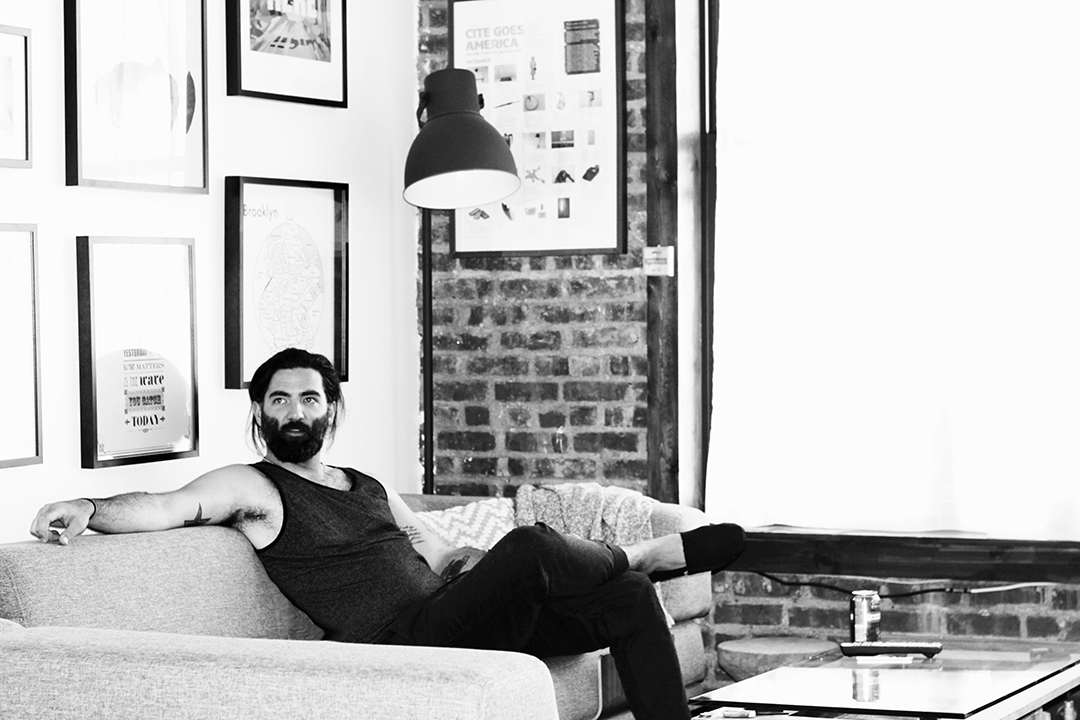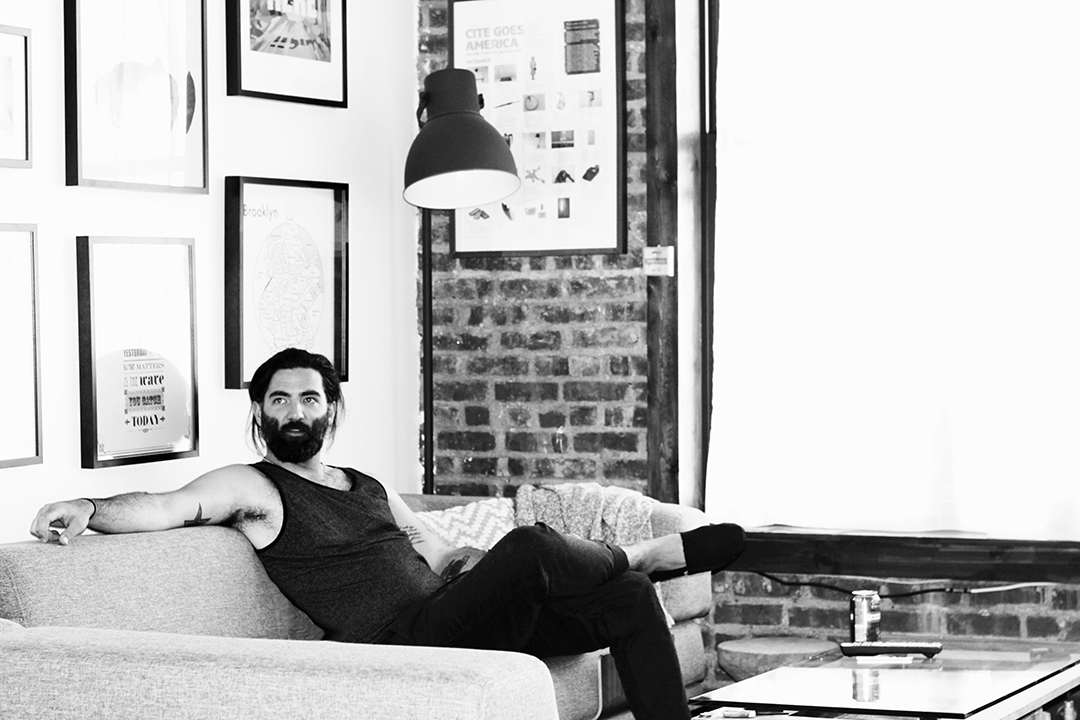 Photos by Jenna Burke; Check out more of Evan's style in our editorial here
I met Evan almost five years ago through a friend when I hired him to design the signature ring for my luxury brand, DEIVIE. He is provocatively thoughtful and intense with his work and it's no surprise in these last few years he's become a major success with his designs! And oh yeah -- he has a motorcycle and a manbun #swoon
WHY NEW YORK CITY?
I was on my way to San Francisco and stopped off in New York for an internship, the summer after graduating from college. Eleven years later I'm still here. The city has a way of swallowing you up. I keep looking for excuses to leave.
THE CITY NEVER SLEEPS...WHAT TIME DID YOU GET TO BED LAST NIGHT?
I went to bed around 2 last night. I was playing pool at my local down the street with some friends from the neighborhood.
PLAY HOST FOR US... WHERE WOULD YOU TAKE US FOR
COFFEE - Hope 66
DINNER - Walter Foods
COCKTAILS - St. Mazie's
PARTYING - Somewhere in the LES, I can never remember the next day. Good Luck!
WHO ARE YOU LISTENING TO RIGHT NOW?
Toro y Moi
FAVORITE PROJECT SO FAR?
The next one.
ANY CREATIVES YOU WANT TO COLLABORATE WITH?
I have been trying to find a project to do with my friend Isaac Krady.
DREAM DINNER PARTY -- WHICH 7 GUESTS WOULD YOU INVITE?
Hemingway, Nietzsche, Freud, Eames, Bukowski, Hepburn, Dunst
WHAT'S YOUR SIGNATURE LOOK?
My signature look is "Comfortable". I like Oden, Saturdays, and Atelier.
DO YOU HAVE A MUSE?
Mid-century design does it for me, both American and Scandinavian. It was a time that Designers were reimagining the world though objects. It was very optimistic.
Are you a regular at any SPOT IN THE CITY?
Yes, but I won't name it because its still real and I want to keep it that way.
NYC FOREVER?
I struggle with this. I love it here but am always looking for a reason to leave or a place to go. I guess if I find the answers to those questions I'm out.
MOTTO YOU LIVE BY?
If something scares you, do it. The worst is to look back and realize you missed out because you were scared.
WHAT ARE YOU WORKING ON NOW AND WHERE CAN WE SEE IT?
I am launching a The Drift Table with Makers Anonymous. It will be showing at the Wanted Design show starting May 13th (today!).
WOULD YOU RATHER
CINDY CRAWFORD or KATE MOSS
MORNING OR NIGHT
UPTOWN OR DOWNTOWN
Kate Moss, Night, Downtown
INSTAGRAM: @EvanClabots
WEBSITE: www.evanclabots.com