For the past few years I'd mostly known Nic as the cool and mysterious artist-beau (and now husband) of my very good friend, Laura. I knew Nic was good, very good (having googled to check out his work I found his Hope Soap project), but there was still so much more to learn about his clever mind. Well, here it is. With a new exhibition up at Victori + Mo, I got a chance to sit down with with this visual conversationalist at his Brooklyn studio and talk it out. Get the scoop on Nic's inspirations, favorite local hangouts, and what lies ahead in his full Cult Chat below>>
WHY NEW YORK CITY?
I grew up in suburban Ohio. I left for art school. New York has all of the things. This era of the city is probably too expensive for most artists to actually enjoy their lives. It takes a lot of work to find your foothold. But satisfaction isn't really the attraction. Maybe it's the struggle or the intrigue.
THE CITY NEVER SLEEPS...WHAT TIME DID YOU GET TO BED LAST NIGHT?
1am. Binging hard on Transparent, cuddling with my wife and my dog, living the dream.
PLAY HOST FOR US... WHERE WOULD YOU TAKE US FOR
COFFEE - Devocion
DINNER - Fette Sau
COCKTAILS - The Donna
PARTYING - Cantina Royale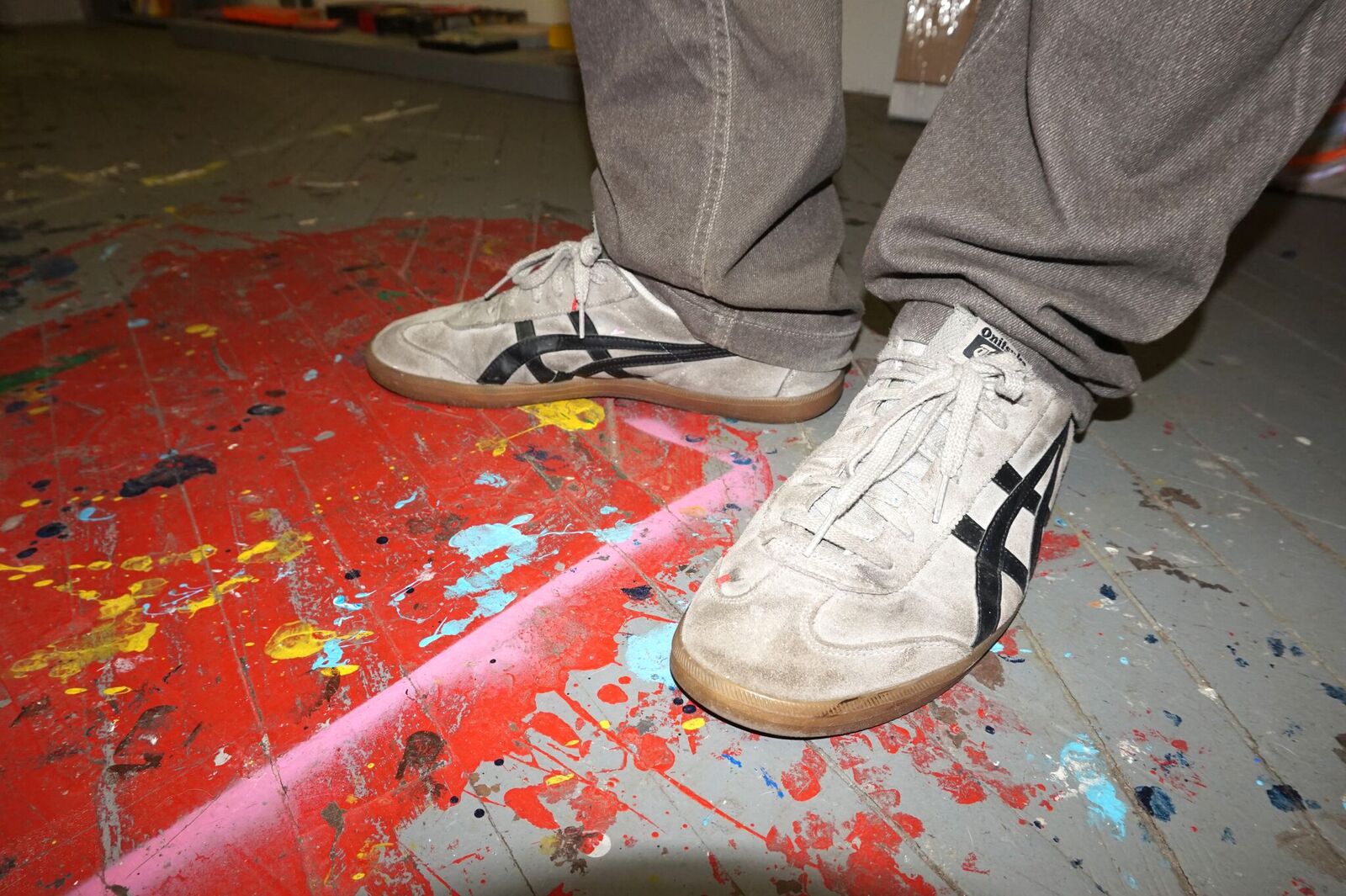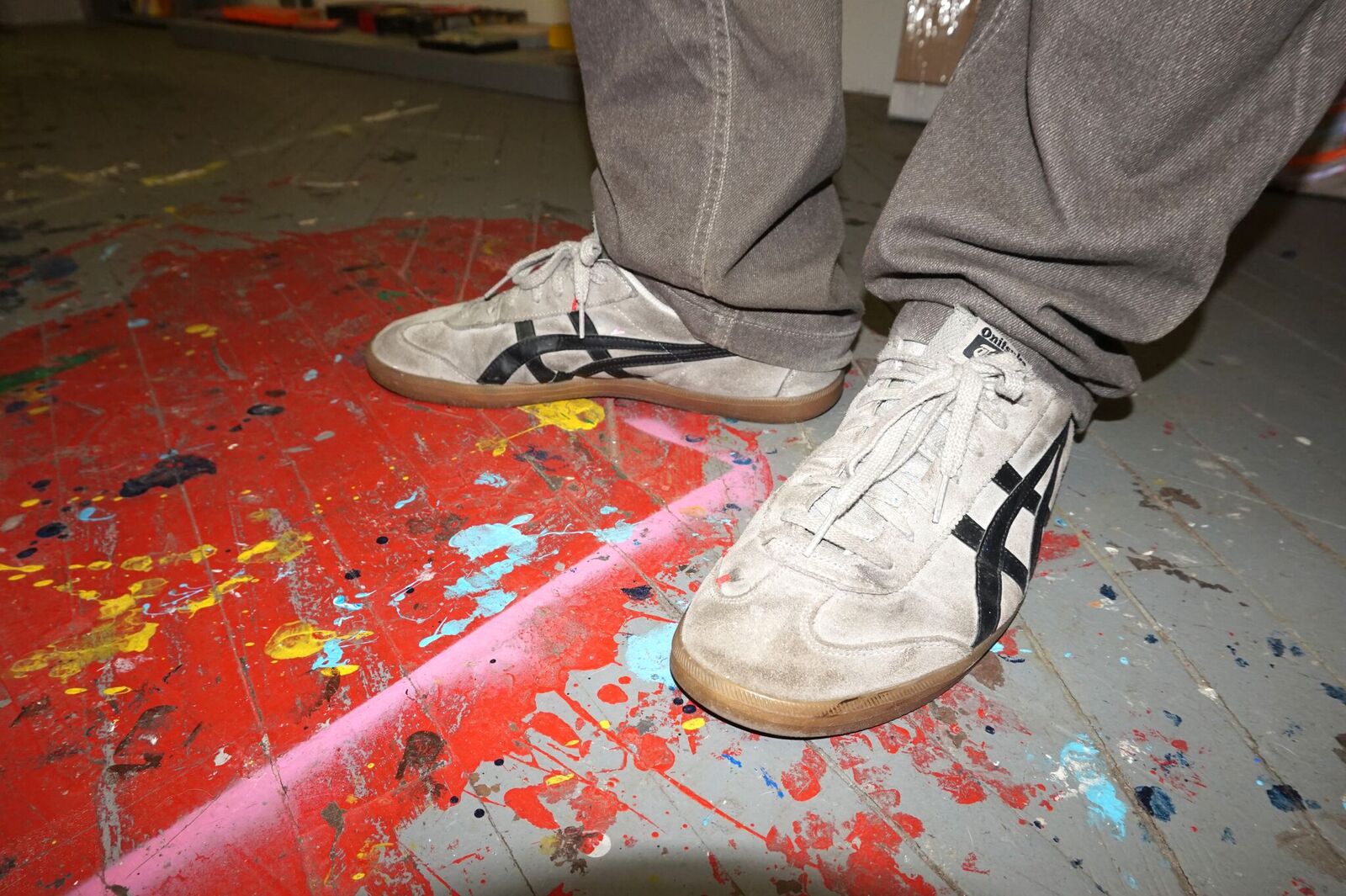 WHO ARE YOU LISTENING TO RIGHT NOW?
Kendrick Lamar, John Luther Adams, and so many podcasts: Twinnovation, Black Men Can't Jump in Hollywood, If I Were You, High and Mighty, This Is Why You're Single (my wife's podcast), and Hollywood Handbook.
ANY CREATIVES YOU WANT TO COLLABORATE WITH?
David Salle. We'd use his dope studio and say smart things to each other over perfectly steeped tea.
FAVORITE PROJECT SO FAR?
I just opened a show called Perennial Millennial at Victori + Mo. I'll be happy with it for a brief moment and then back to the grind.
DREAM DINNER PARTY -- WHICH 7 GUESTS WOULD YOU INVITE?
I'm going to pick people who are alive and I think live close by. Maybe this can happen!?! Noah Baumbach and Greta Gerwig would come as a couple, the painter Dana Schutz, Spike Lee, William Powhida, Michael Cunningham, and Jayson Musson.
WHERE DO YOU SHOP?
I don't like to shop so it's whatever is close by when a pair of jeans breaks or a shirt seems paint stained beyond repair. Usually I shop when I'm nervous or depressed, so most of my clothing choices reflect a person trying to buy his way out of a bad mood. I call that look 'tragic capitalist.' My other signature look is 'underdressed,' which is a less effectively considered version of 'normcore.'
FAVORITE SPOT?
About 8 months ago I helped launch a podcast network called Headgum. It was started by Jake and Amir of Jake and Amir fame. And our boy Marty. We produce and record a bunch of shows out of our apartment, which means that just about every day there are lovely and brilliant comedians and creative folks streaming in and out. It's a joy. We have fun.
DO YOU HAVE A MUSE?
Lately Jasper Johns and Robert Rauschenberg hanging out in the cedar tavern in 1961.
NYC FOREVER?
I love it here. I hope so. But I'm open to adventure.
MOTTO YOU LIVE BY?
Jan Van Eyck signed the Ghent Altar Piece "ALS IK KAN" which is sort of a pun on his name but also translates roughly to "As Best I Can."
WHAT ARE YOU WORKING ON AND WHERE CAN WE SEE IT?
I have a studio in Fort Greene, and a show up at Victori + Mo (56 Bogart) until May 11th.
WOULD YOU RATHER
CINDY CRAWFORD or KATE MOSS
Kate Moss would have good stories, but I'd also like to interview Cindy Crawford's mole.
MORNING OR NIGHT
Night!
UPTOWN OR DOWNTOWN
Downtown!
WEBSITE: www.nic-rad.com
INSTAGRAM: @nicrad
[Photos by Christina Mannino]