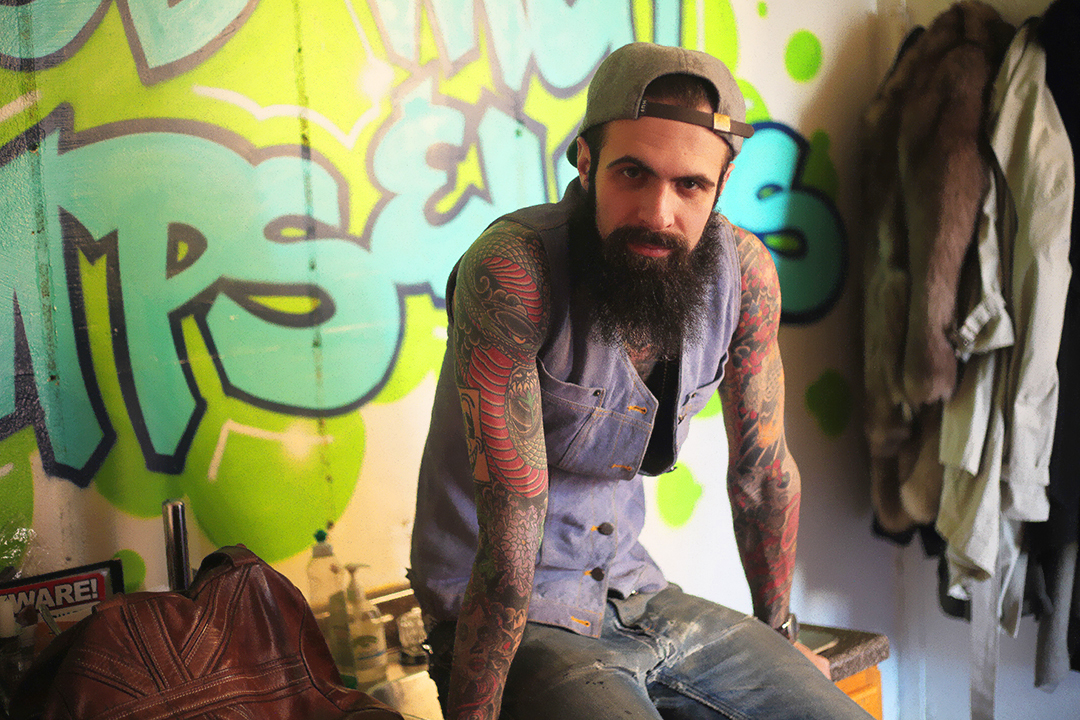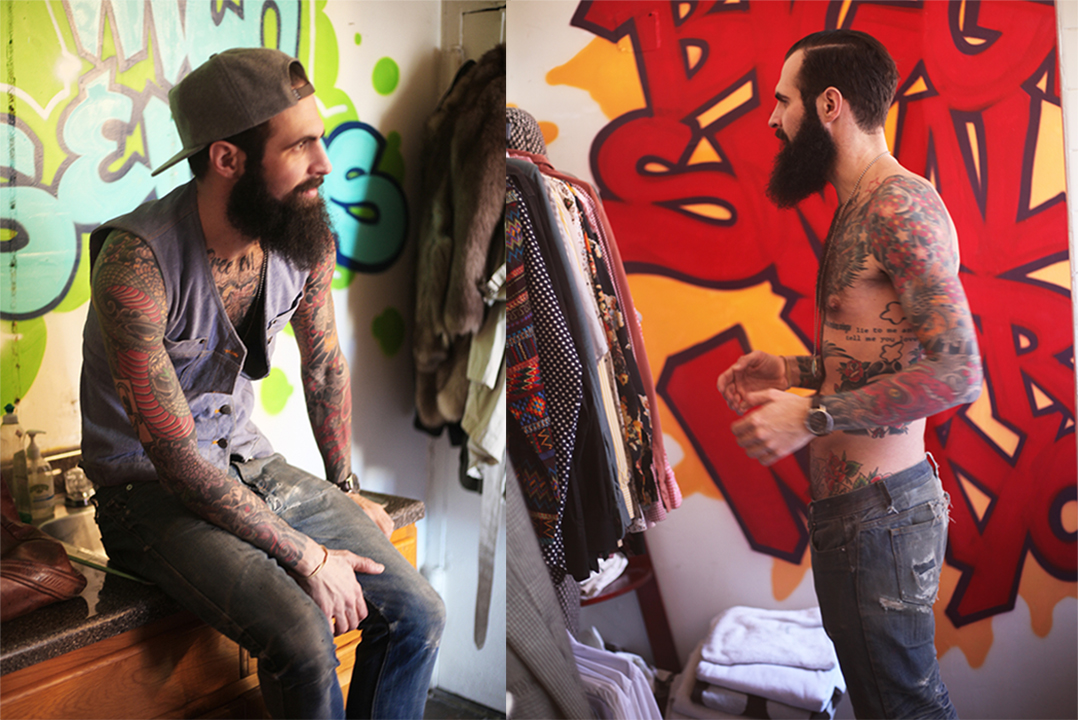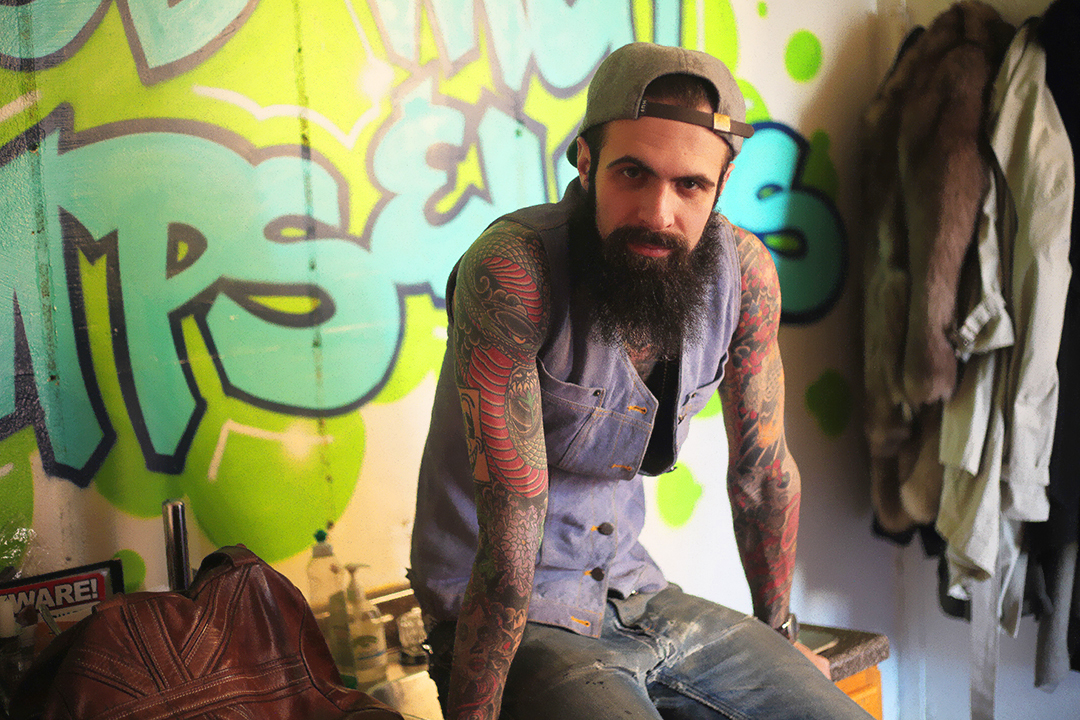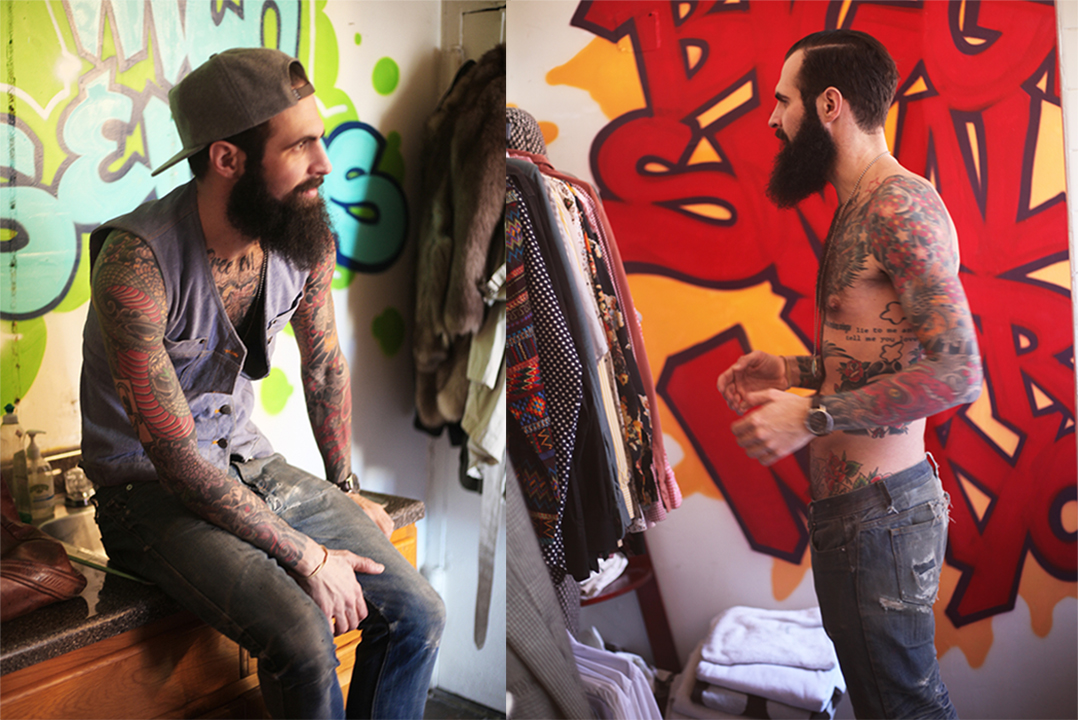 Photos by Kelsea Kosko at Brett's apartment in the LES
WHY NEW YORK CITY?
I grew up an hour away from NYC in a suburb of Long Island. I remember coming in constantly all through HS, on the LIRR, with my friends to check out the best city in the world that was just outside my doorstep. When I graduated HS, I told my mother - "I want to die on THAT Island, not THIS one." I have yet to go back...
THE CITY NEVER SLEEPS...WHAT TIME DID YOU GET TO BED LAST NIGHT?
I went to bed last night at 5am. Not my normal behavior for a Thurs, but I let loose a little. I was at the Knicks game with one of my best mates and then met a girlfriend of mine (after closing my bar) for what turned out to be drinks at an Irish pub from 2am-5am. 3 Pacifico's and I feel like I got hit by a truck today. I may operate a top rated and well regarded whiskey bar in downtown Manhattan, but nights like last make me remember why I stick to iced coffee 99% of the time...
PLAY HOST FOR US... WHERE WOULD YOU TAKE US FOR
COFFEE - I swear by La Colombe - they have several outposts in NYC and a few in Philly as well. Great coffee, always busy and very affordable. The staff is top notch and the product is A+.
DINNER - If you want to impress someone, Minetta Tavern or Narcissa. Dirty French is a good option I've been meaning to try. If you're on more of a budget, try Lil Frankie's Pizza on 1st and 1st. Plus you'll get to make that "nexus of the universe" reference from Seinfeld - always a good ice breaker.
COCKTAILS - My bar "Leave Rochelle out of it" has become a staple for great drinks and bad decisions - two things that quite often go hand in hand in this town. I also suggest Bathtub Gin and Attaboy. If you need to stick uptown for some God-forsaken reason, you could do worse than Seamstress, a new great drink speakeasy on the Upper East Side.
PARTYING - 205 Club is a boutique dance dungeon right below my bar - if you want to escape reality (or embrace your newly single self) it's a great choice to start. I also like Gilded Lily; Zac at the door is the best in the biz, and ACME in the basement lounge is about as much fun as you can try to have on a random Wed night.
WHO ARE YOU LISTENING TO RIGHT NOW?
I usually have Motley Crue Pandora on my iphone on at most points - Kickstart My Heart is my all time fav and luckily it plays a good 4x a day. I mean - the album was called "Dr. Feelgood" for a reason...
DREAM DINNER PARTY -- WHICH 7 GUESTS WOULD YOU INVITE?
W.E.B. DuBois, Mark Twain, Marilyn Monroe, John Candy, Chris Farley, Gary Carter and my Grandmother - all gone, none forgotten.
WHAT'S YOUR SIGNATURE LOOK?
My signature look is just downtown street cool. I do a ton of vintage and consignment, and stay away from stores like Bloomingdales and Saks. Mix of the highbrow with the low - think Louis Vuitton slacks, Vans on my feet, Hanes t shirt, Billy Reid bomber and Supreme cap.
ANY CREATIVES YOU WANT TO COLLABORATE WITH?
I work as a part time model, but can be very in demand and busy at times. I work with Hassan Kinnley on many a campaign and test shoots and always enjoy what we create. Isaac Harris and Scott Brasher shoot me often for their street style blogs and they are some of the best in NYC. Fashion - if you've got the look, and you have the hustle, you can get somewhere faster than the guy in sweatpants and Keds.
LATEST MODELING PROJECT?
I just had a campaign launch with FB - paid very well and they made me the "bearded friend face" of their new push in smaller markets. Really shows what hard work can do for you - considering it was ME that booked this; not my agent.
Are You More Hansel or Derek (#ZOOLANDER)?
I AM Hansel.
FAVORITE PLACE IN THE CITY?
I always really enjoy the James Hotel rooftop, called Jimmy at the James in the summer. David Rabin owns it, he's a great friend and it's a fantastic view, amazing crowd and perfect for a quick dip 30 stories up.
DO YOU HAVE A MUSE?
60's - Frank Sinatra, Ray Charles, Creedence, Marvin Gaye, Nina Simone, Dion, Stevie Wonder, Jefferson Airplane - non musically - Raquel Welch. My God man...
MOTTO YOU LIVE BY?
"if I'm on time, I'm late" - easiest way to impress someone in this town - show up somewhere before they do. And say "thank you" often. That's. It.
WHAT ARE YOU WORKING ON NOW AND WHERE CAN WE SEE IT?
I'm currently working at my bar at 205 Chrystie St - we are about to get busy so it's good this is winding up!!! I'm almost always here so chances are you can stop by and see my crew and bearded misfits in action almost any night of the week.