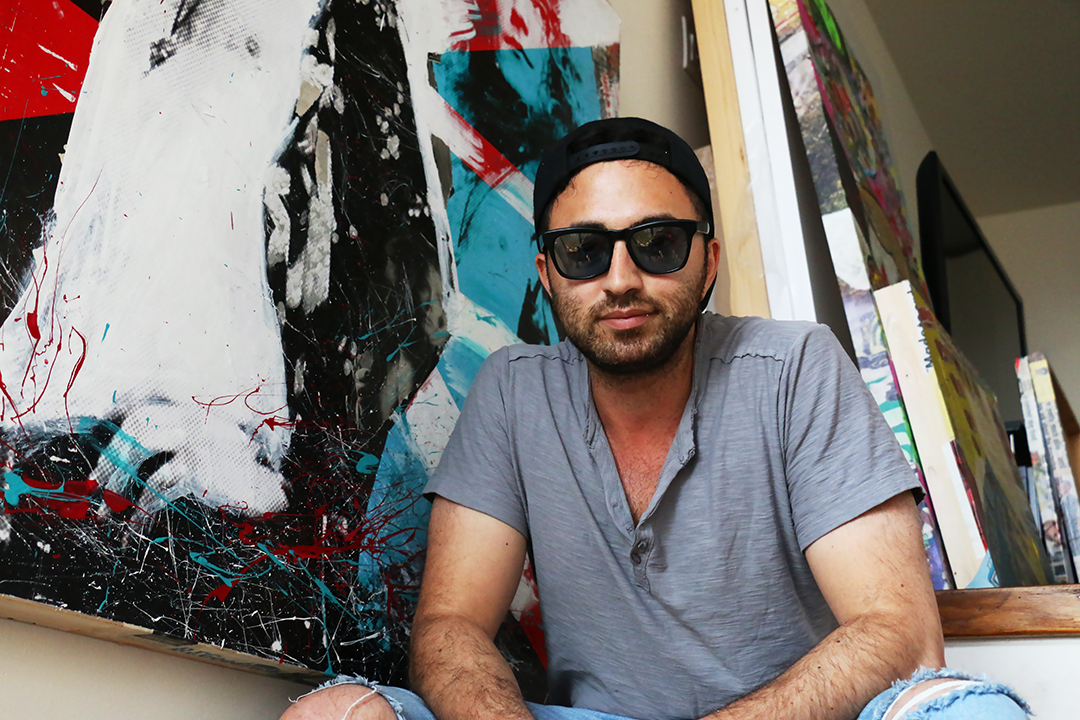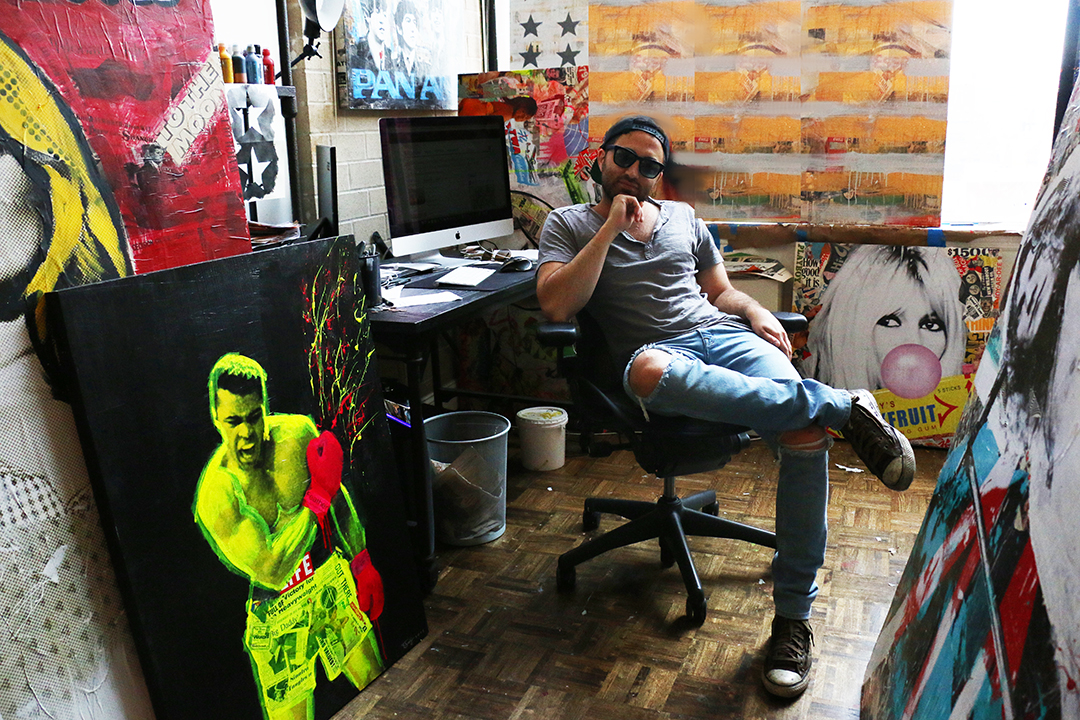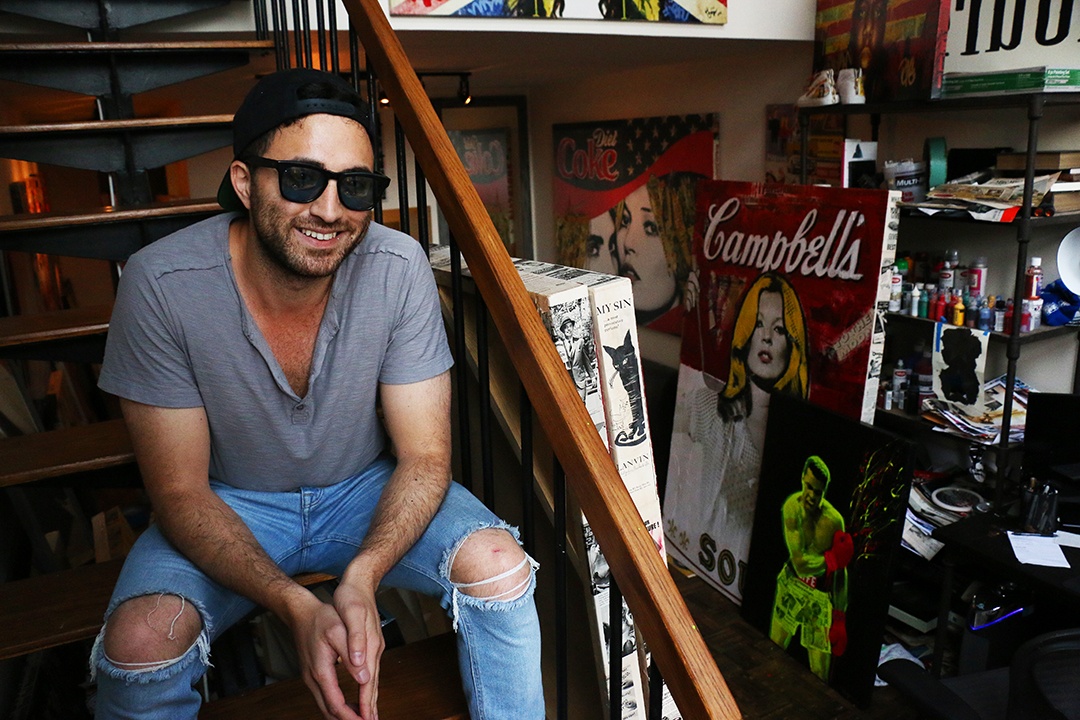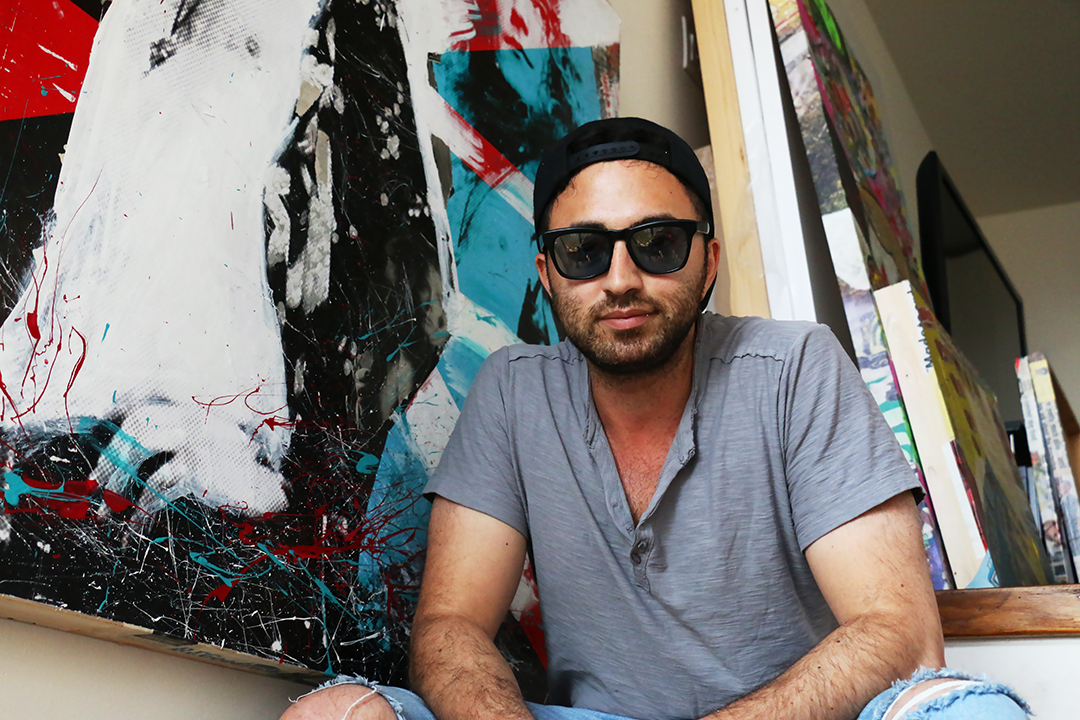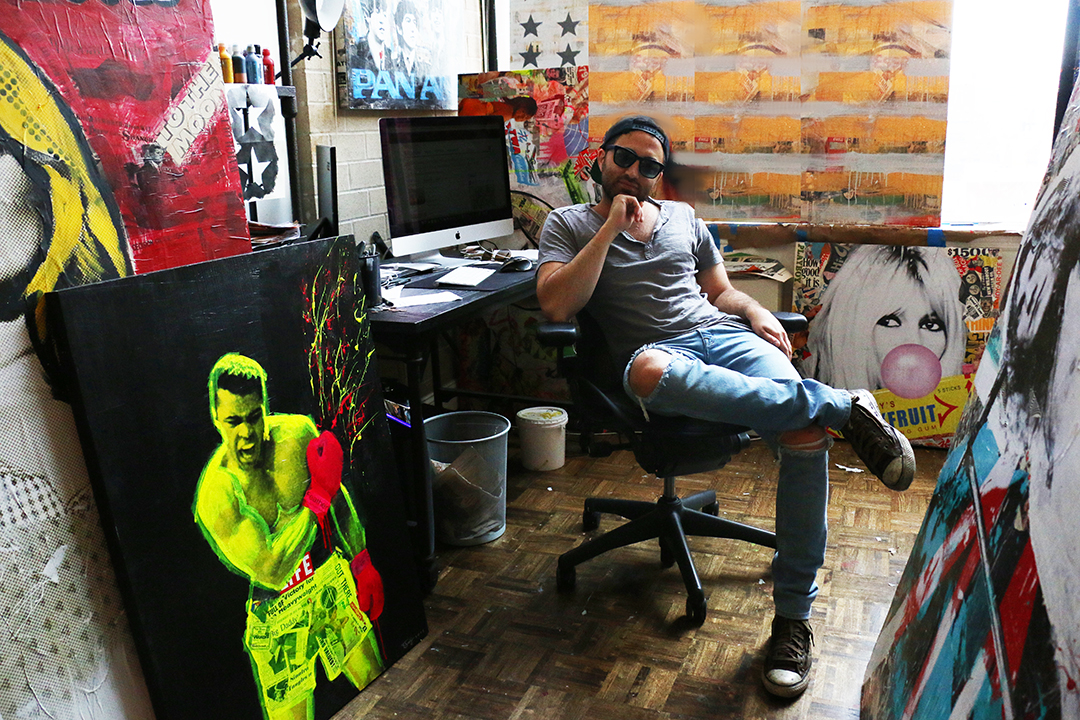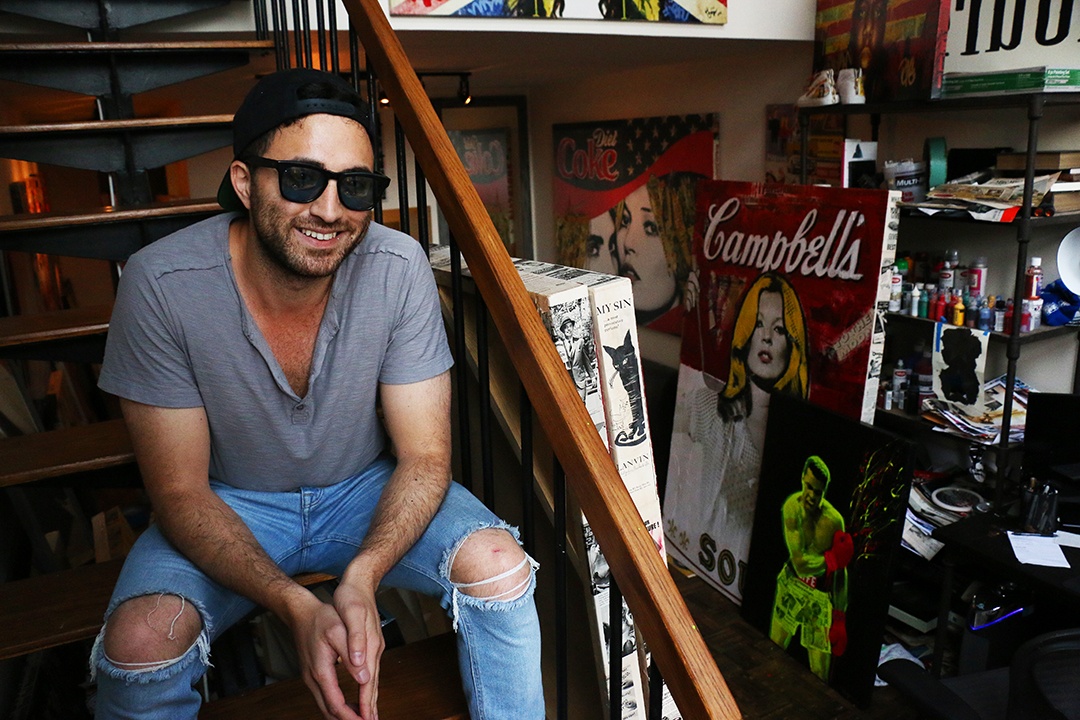 Photos by Emilia Wojdylak at Jojo's studio
Anymore I find most of my new friends via instagram, which sounds ridiculous out loud but nowadays is it really? Always looking for cool new artists, I found Jojo's account and immediately fell in love with his bright collages featuring my favorite style babes-- Brigitte Bardot, Cara Delevingne, Kate Moss, etc. Basically aesthetic twins with our shared love for pop colors and pop icons, I had to know more about the man behind these playful works! Get to know all about Jojo and his NYC life in our CULT Chat below>>
WHY NEW YORK CITY?
I haven't found a better place yet.
THE CITY NEVER SLEEPS...WHAT TIME DID YOU GET TO BED LAST NIGHT?
2AM - I was painting.
PLAY HOST FOR US... WHERE WOULD YOU TAKE US FOR
COFFEE - Starbucks
DINNER - ABC Cocina
COCKTAILS - ACME
PARTYING - Tao Downtown Lounge
WHO ARE YOU LISTENING TO RIGHT NOW?
The Smiths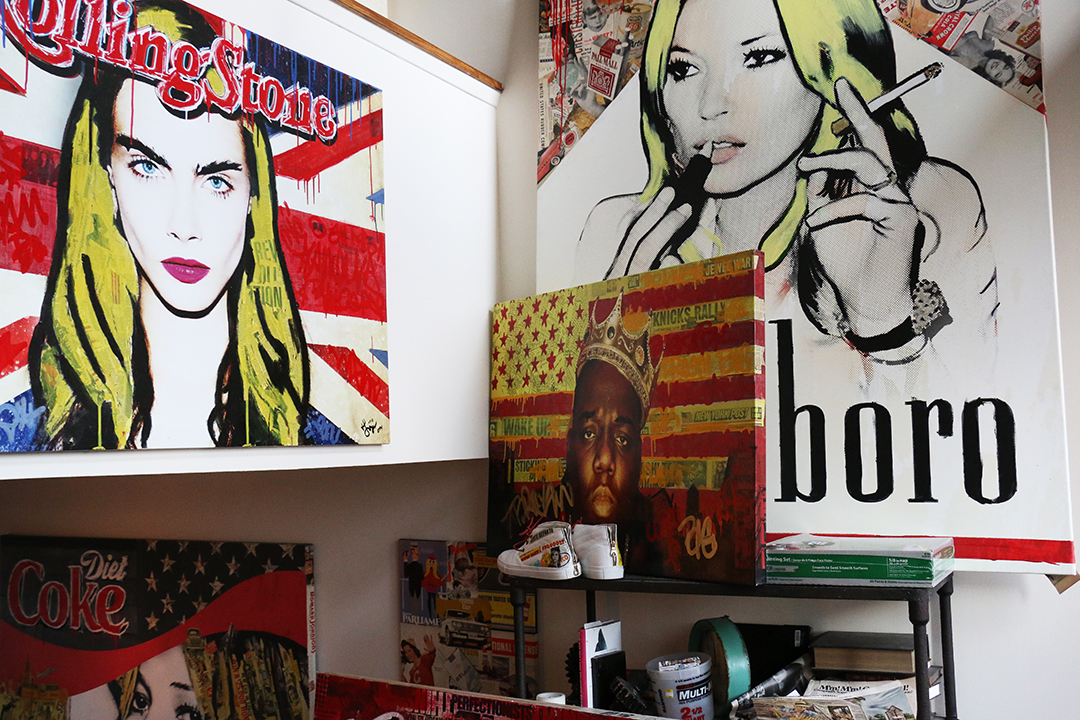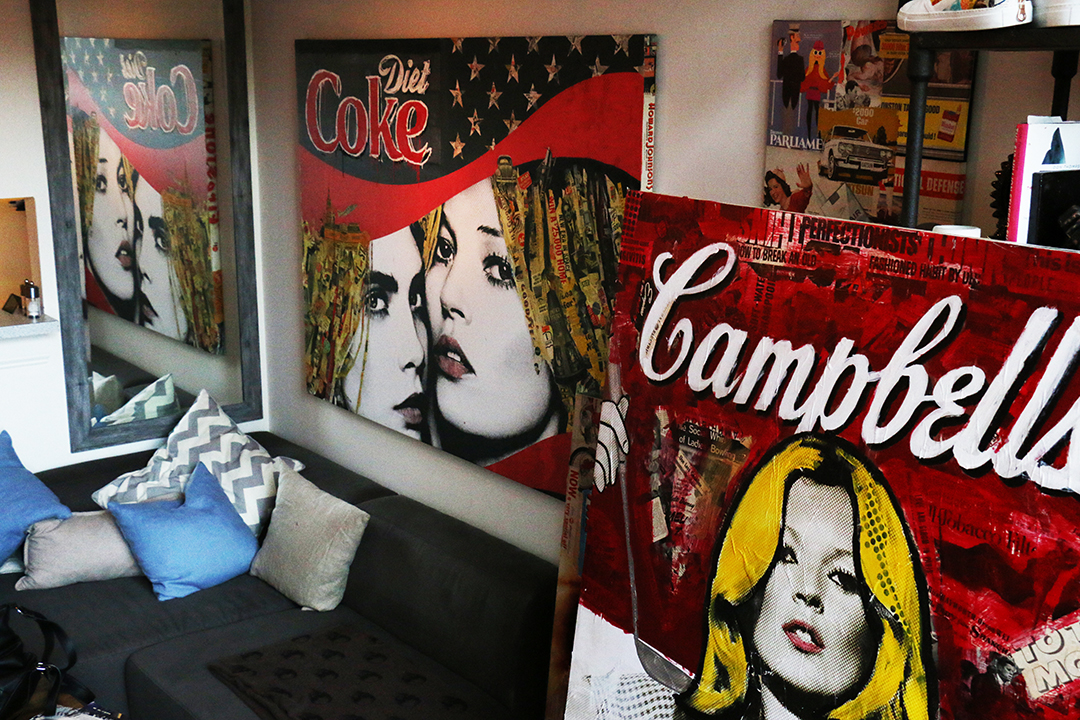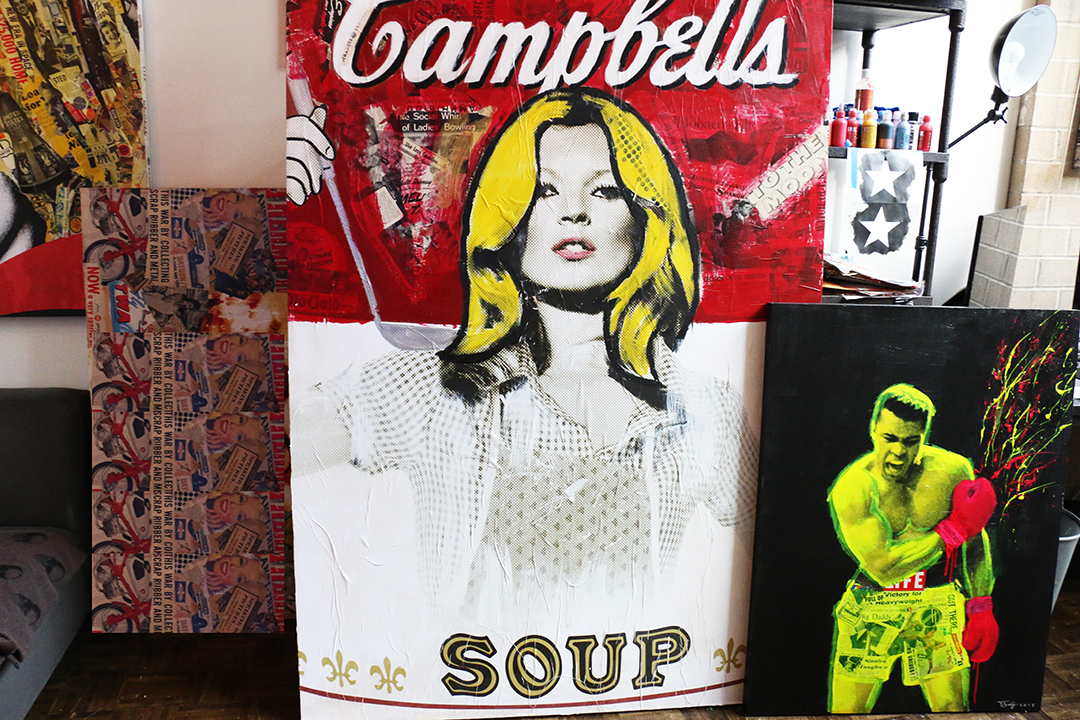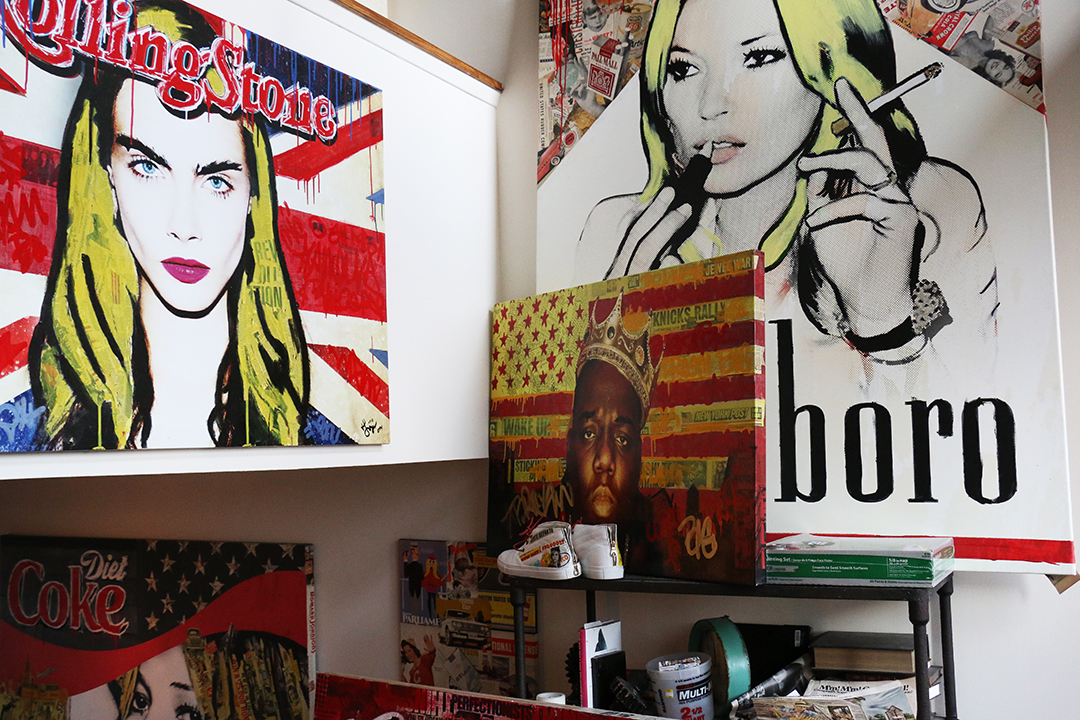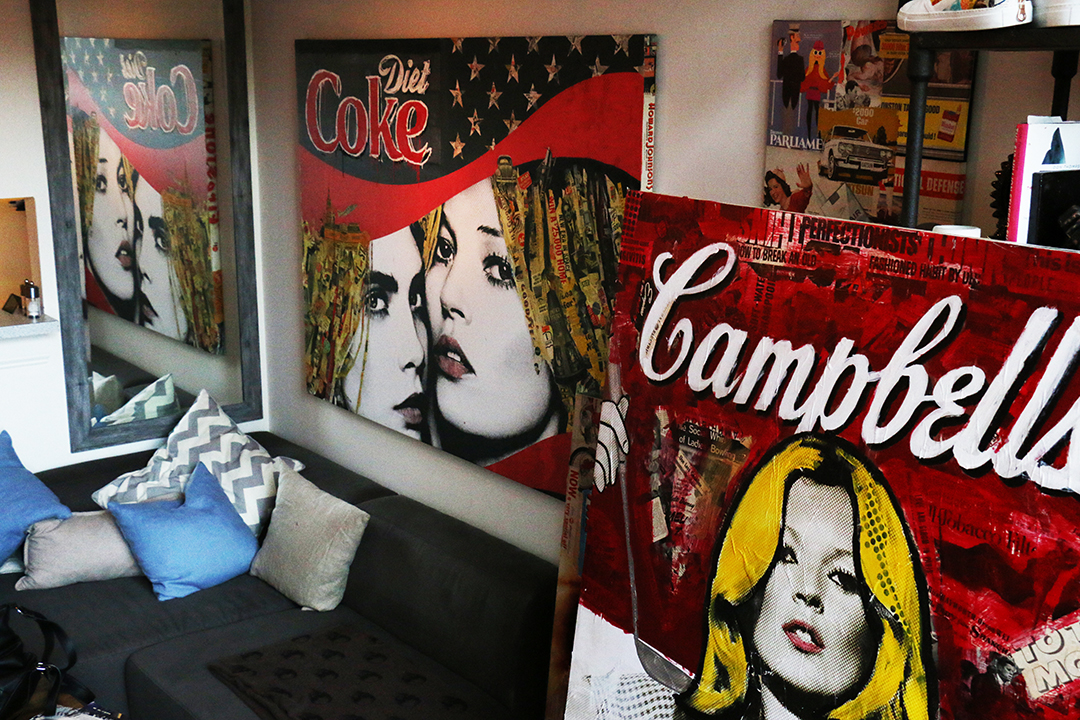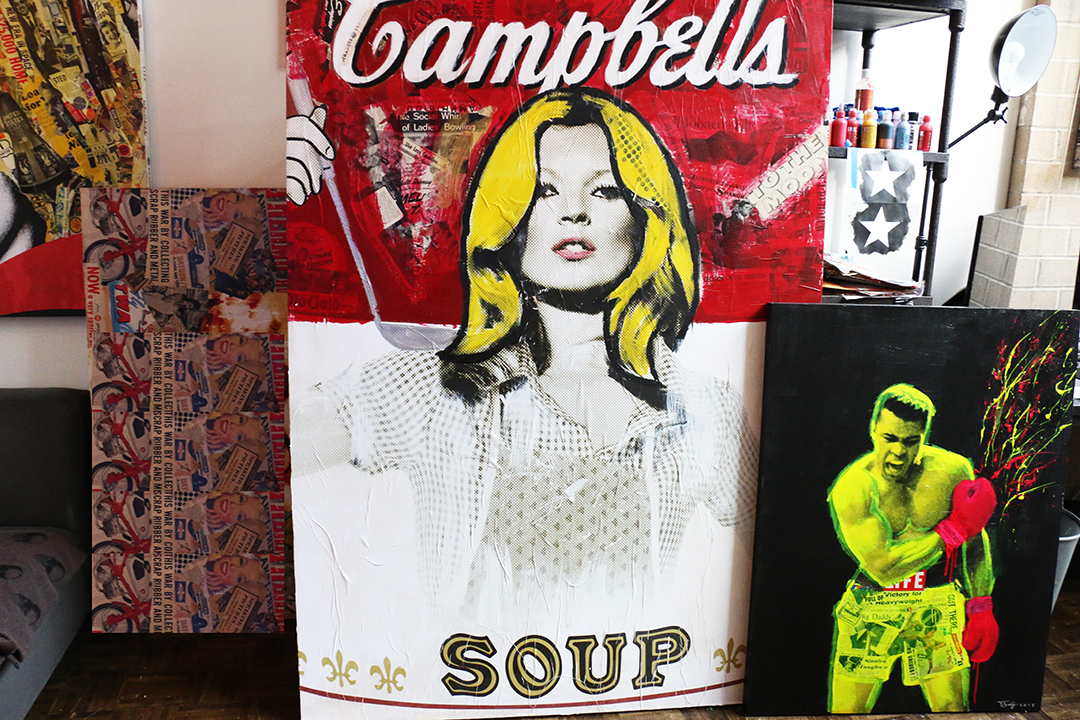 FAVORITE PROJECT SO FAR?
CitySeats, a partnership with the New York Yankees- Old seats were taken out of the original Yankee Stadium and given to selected artists to transform them into unique works of art. They will be featured around NYC this fall.
ANY CREATIVES YOU WANT TO COLLABORATE WITH?
Jean Michel Basquiat
DREAM DINNER PARTY -- WHICH 7 GUESTS WOULD YOU INVITE?
Jean Michel Basquiat, Sacha Baron Cohen, Marilyn Monroe, Andy Warhol and Morrissey
WHERE DO YOU SHOP?
John Varvatos
DO YOU HAVE A MUSE?
No muse, just love the cultural icons and the transformative design of the era.
FAVORITE SPOT IN THE CITY?
West Village
NYC FOREVER?
I'm a lifer.
MOTTO YOU LIVE BY?
I don't have one.
WHAT ARE YOU WORKING ON NOW AND WHERE CAN WE SEE IT?
I have a solo show in the works for late Fall in Chelsea -- will send you the details.
WOULD YOU RATHER
CINDY CRAWFORD or KATE MOSS
MORNING OR NIGHT
UPTOWN OR DOWNTOWN
Kate, Morning, Downtown
WEBSITE: www.javisual.com
INSTAGRAM: @javisual
TWITTER: @javisual